Can you recommend me some selling online websites?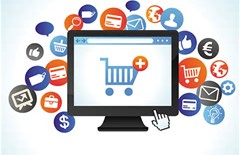 Guangzhou, China
2 responses

• Malaysia
24 Dec 15
Besides the two websites you mentioned, I read a lot about Etsy. I think it's for handmade products. I suppose TaoBao and Alibaba are very famous in China as well. Many people here like to buy things from TaoBao, but I have not try with Alibaba before.

• Philippines
30 Dec 15
@kaka135
Do alibaba and TaoBao have fees when you sell their products on their websites?

• Guangzhou, China
31 Dec 15
@jvincent_129
In the past I tried to sell something from Taobao and it didn't charge me anything. But I don't know what it is now.