Thinking about buying a new laser printer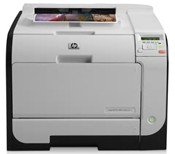 Guangzhou, China
December 28, 2015 3:22am CST
I have a laser printer with scanning feature at home. It worked fine. But actually we don't use it quite often. Usually just print something or copy documents. Then last night I just learned that the teacher needed to print the study material. I was late to know it. When I wanted to print the documents, I found that there was something wrong. I tried to install the driving software but it often showed error and I couldn't find a solution about this problem via the net, too. I also changed a laptop but the same problem occurred. Finally I had to give up and asked my son's classmate's mom to print out for me. Nowadays it is really not easy to be a parent and my home is also well equiped due to it. As there can be many assignments from school. Now I am thinking whether I shall buy a new laser printer with scanning feature. It seems the current printer will be a big waste and I must throw it since it is large. Or I shall just buy a printer without scanning feature? But sometimes the copy feature is also important. Any suggestions? And which brand is better?
5 responses



• Singapore
28 Dec 15
I think you can ask for the service guy to come and service the machine. You have to call the manufacturer of the product and request for technical support. It will cost you some money, but I think it is still cheaper than buying new one. You might as well ask if they accept trade-in. In this case, you will get a new one at a good price.

• Guangzhou, China
29 Dec 15
Today fixing an old printer may not be worthy. It is just like if your camera doesn't work, you may just want to buy a new one. Besides, it is hard to say whether it can be fixed because it is hard to find spare parts for old model. Even though, I don't know how long it can last. Last night I checked and this printer can still copy but it can't connect to the computer to print. And it can't print from the USB stick, too. So perhaps I hold it for a while. If I have more documents to print later, then I will consider to buy a laser printer without scanning feature because the old printer can copy anyway.

• Canada
28 Dec 15
I am not very technical minded and I have to get my son to figure out all these things for me.

• China
29 Dec 15
I'd suggest an all-in-one inkjet printer as others have already suggested. The ink of an inkjet printer is expensive than the selenium drum of a laser printer. But the inkjet printer itself often costs much less than the laser printer. And for home use, the low cost of selenium drum of laser printers needs really a long time to make up for the extra expense of the equipment. Printing speed, low cost of printing-supplies, low noise are the advantages of laser printers; low cost of printer, vivid colors, being able to print photos are the advantages of inkjet printers. So laser printers are usually for office use, and inkjet printers are suitable for home use. I'm using a cannon all-in-one inkjet printer for more than 2 years, I've printed and copied hundreds of documents and photos, and I haven't replaced any ink boxes.


• Roseburg, Oregon
29 Dec 15
Do some research and find what works for your purpose. Good luck.