Indian human space mission test launch !!!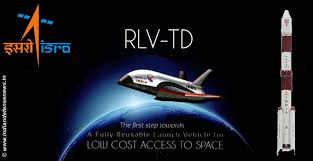 Cochin, India
December 28, 2015 10:32pm CST
India was supposed to launch its very first human space mission test flight . it is a dream of every Indian citizen to see its space technology creating a mile stone in space adventures. It was rakesh sharma who went to space for the first time and its after his revelation about india when asked by indira gandhi whic made the famous patriotic song "Sare jaha se acha"...... but unfortunately the test for the latest indiginious mission was put on hold due to its failure in one of the com systems.. and even the design is not that appropiate... Now what could possibly be the reason why india became so late in space exploration... even after having such great minds we are still not able to come up with a very good design and systems????
2 responses

• Banks, Oregon
29 Dec 15
Good luck to your country making it to space, would be very exciting.

• Hyderabad, India
30 Dec 15
very happy by reading about some India achievement. Go INDIA Go