Tsu is not so great...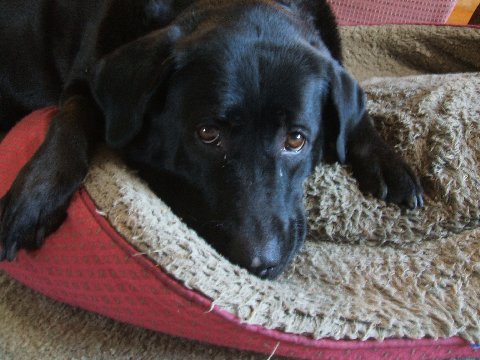 Petaluma, California
December 29, 2015 3:33pm CST
A while ago, at someone's suggestion, I joined a site called TSU. While it's "okay", there's not much interaction there -- at least, not in the sense of people leaving comments. ;p Not entirely sure what that's about. My lot is much better for people interacting with each other, I find. :)
10 responses

• Canada
29 Dec 15
I only lasted there for a few days, it was BORING!!!

• Petaluma, California
29 Dec 15
A lot of posting goes on there, but it seems like very few people take the time to look at or comment on people's posts. ;(

•
29 Dec 15
Oh another one saying the say, sorry to here, I won't bother I did join but that was sometime back.

• United States
29 Dec 15
Boring was my impressions as well.

• Momence, Illinois
29 Dec 15
I don't think I lasted a week there it was horrible boring. Not worth my time at all.

• Petaluma, California
29 Dec 15
There's hardly anything going on there, is there? At least, not as far as interaction. ;( People post constantly, but that's all they seem to do!

• Momence, Illinois
29 Dec 15
@xstitcher
I noticed the same thing. I'm not even sure what that's all about.

•
29 Dec 15
Oh I won't bother then i joined some back but not been back.


• United States
29 Dec 15
I had tried it but did not like it. A friend also reminded me of chatabout, but after a while it is all just to much. MyLot is both consistent and fun.

•
29 Dec 15
I joined some time back but not done anything with the website, not heard much about it or how its going.

• United States
29 Mar 16
I was active on there for over a year and found it a waste of time and energy. I saw way too much bad behavior - mostly people doing and posting things to earn a few fractions of a cents at the expense of other people. Management there also did not seem fair at all. I DID meet a few nice people but can stay in touch with them on nicer sites (maybe I will invite them here but I'm new so will wait a bit). :)

• Petaluma, California
29 Mar 16
Welcome to MyLot,
@madcrochetlab
! I'm a "mad scientist" too -- but my area of "study/research" is counted cross stitch. ;)

• United States
29 Mar 16
@xstitcher
So nice to meet a fellow colleague. Although we work in different fields, I DO very much admire the skill and talent of cross-stitchers! :)

• India
29 Dec 15
i dont know about that site,but mylot is just simply cool.It had been just 2 days,but im really enjoying it


• Petaluma, California
29 Dec 15

• Midland, Michigan
20 Apr 16
I don't know how much time you spent there, but I found many that spent time interacting. That isn't what brings in the pennies though, sharing another person's work is what seems to do better there, so a mix of both is nice. There were a handful of us from bubblews that shared our links to our posts there on tsu, but it seemed that mainly other writers would pass our links on, not those that weren't writers even if we shared their content. THat's the part that I didn't like.

• Johannesburg, South Africa
29 Dec 15
I joined a long time ago, but was earning nothing there, so after about two weeks I closed my account. Months later I thought it might have been a good place to share links to my writing on other sites but I wasn't able to open a new account using either the same username or email, so I gave up.

• El Segundo, California
29 Dec 15
It's worthless. Imagine the amount of time you spent on Tsu is like on myLot, you'll just earn less than $1 a month. Plus, the minimum payout is so high, $100. It will take you 6 long years on average to earn that