Two days of Antiglare Glasses!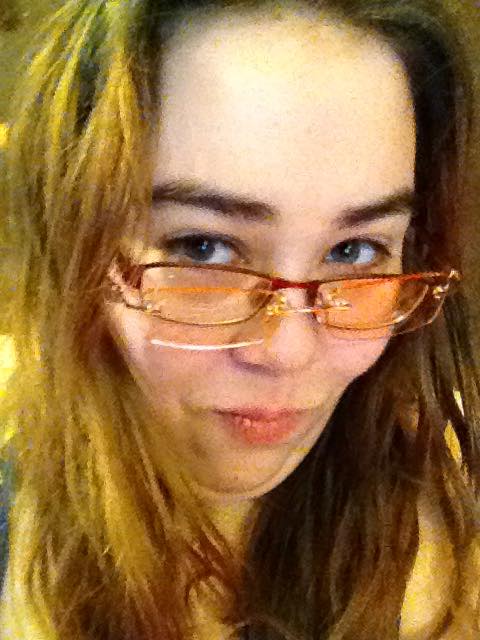 United States
December 30, 2015 4:05am CST
Ok first I want to say that I know I look goofy in this picture. I know it's funny that I am wearing a pair of glasses over a pair of glasses. These $12.99 pair of anti glare glasses from amazon are amazing though. I have had no eye strain or irritation from the computer screen whilst using them. They don't quite fit even if they are the only pair of glasses I have on my face.

Nevertheless, they work just as I hoped they would. It goes to show that you don't always believe the reviews on amazon. A lot of the reviews were towards the negative side, but I have had no complaints! *ignore the crazy unkempt hair*
9 responses


• Winston Salem, North Carolina
30 Dec 15
They aren't the prettiest of colours, but if they work...that's really all that is important.

• United States
17 Jan 16
I don't know that there is a different shade / color for anti glare. I guess a rose color would work as well?

• Northampton, England
30 Dec 15
I hope you'll leave a review on Amazon too.

• United States
30 Dec 15
I should, shouldn't I? I try to leave reviews when I think about it, but often times I only leave a review when I get an email asking for me to.

• Northampton, England
30 Dec 15
@ScribbledAdNauseum
If an item has conflicting reviews, I think it's always important to add your own. If I buy something that already has 100 five star reviews and I think it's great, I might not bother. But if the ratings are all over the place, yours might make a difference.

• Boise, Idaho
30 Dec 15
Hair looks cute. You should see mine. LOL Glasses look yellowish orange and clear.

• United States
30 Dec 15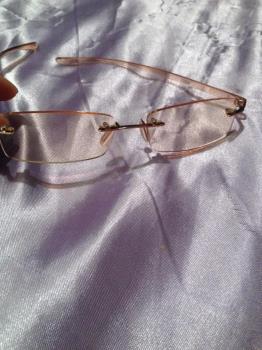 Is this a better picture? They are a very muted yellow / orange color. It tones down the colors on the screen just enough.

• Boise, Idaho
30 Dec 15
@ScribbledAdNauseum
...That is better. I was seeing what I thought was two pairs of glasses. These look great!

• United States
17 Jan 16
I had forgotten that I ordered some anti glare fitover type glasses, from Amazon. i got them for night driving and the computer both. When I wore them they were helpful.

• United States
17 Jan 16
I went for the cheaper pair. I should have looked for ones that fit over a bit better. How much did you pay for yours do you remember?

• United States
30 Dec 15
That's cool. I used to use an anti glare screen over my computer. But I lost the screen.

• United States
17 Jan 16
I don't think I have ever heard of those. Worth looking up for sure!



• United States
17 Jan 16
I need to go back to see my eye doctor. The next time I do I am going to splurge for the anti glare. I have a pretty good vision provider.

• Genova, Italy
30 Dec 15
Amazon is perhaps the best shop on the Internet. However, I have never made any purchases yet there. I only wanted the "rubber" to protect the mobile phone (bought before Christmas, Huawei Y5). At least here in Italy, I know many people who have bought from Amazon and all speak well! Ops I can make a request? I just wanted to give me if I you consent to print your photos in this post and hang it in my bedroom Let me know, Regards Alessandro

• United States
17 Jan 16
I ask that you don't print my photo out please... Also amazon is a very versatile shop, I love it.

• United States
16 Feb 16
Pssst I love the crazy un-kempt hair and as far as anti-glare glasses, yep mom has a pair and they work really well also EXCEPT I did notice when it is really sunny and there is lots of snow, the glow is pretty intense . . .