Thinking of The Past - Part 4 -Moving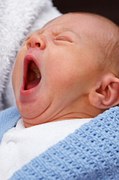 United States
January 2, 2016 9:10am CST
When I was 18 I moved to another town and lived with my aunt and her husband. I found a job and learned my way around. I would go with my aunt to play bingo or cards once a week and I met a few young people there, one asked me if I would like to go out with her and her friends. My aunt thought it would be good for me to go out and meet people my age so I did that. I met a fellow who was 25 and though he was a bit older than me we got along good and went out quite often. He introduced me to some of his friends and a lot of times we would go out with other couples. After a year we decided to get married, one of the couples we went around with wanted to get married and asked us to go with them as they were eloping, we went with them and decided to get married also along with them which we did. When we arrived back home we looked for apartments and finally found one to suit us. The next thing we did was to buy a house. I will jump now to 3 years later I had my first baby then 2 years late another baby and 1 year later another. Those were great years with my boys but not so great with my husband as he began drinking heavily and spending all our money on drinking. It all ended when he quit a good job and we had no health insurance and very little money for anything, then he had this big idea to move to Arizona. We put our home up for sale and when it was sold we moved. The next Chapter will deal with Moving to Arizona and my Condition.
8 responses

• Perth, Australia
2 Jan 16
aw geez I am sorry you had to deal with all the money loss thanks to him drinking it all away. :/

• United States
2 Jan 16
It became very difficult at times to say the least.
@VivaLaDani13

• Perth, Australia
2 Jan 16

• United States
2 Jan 16
Sounds like you did what was the thing to do at the time Marcy, tho I know you loved him, the drinking is the end of the road. I am so glad you have your children now so something good out of it all. I bet you had a great adventure eloping though, that must have been fun


• United States
2 Jan 16
It was fun we went from Cleveland, Ohio to Chicago, Illinois to stand up for the couple who were going to be married and ended up having a double ceremony. I will continue on about his drinking in the next section tomorrow. Yes, My older boys remember his drinking days.
@TiarasOceanView

• United States
3 Jan 16
That sounds like such trying times. I saw your most recent post, and decided to jump back a bit to get a backstory first. What was the draw to Arizona? Did he know people there? You must have felt so uncertain, having small children and moving so far away.

• United States
3 Jan 16
He knew no one there but unknow to him my cousin and his wife lived there but I never said anything to him about them. It was trying not knowing where I was going or how I was going to manage with the kids and him no job.
@mawhite

• United States
2 Jan 16
Eloping most people should do this.At least to save money there.Are you still seeing the children?does she have them or you?


• Green Bay, Wisconsin
3 Jan 16
It sounds like things are starting to go downhill with your marriage.