So what is easy?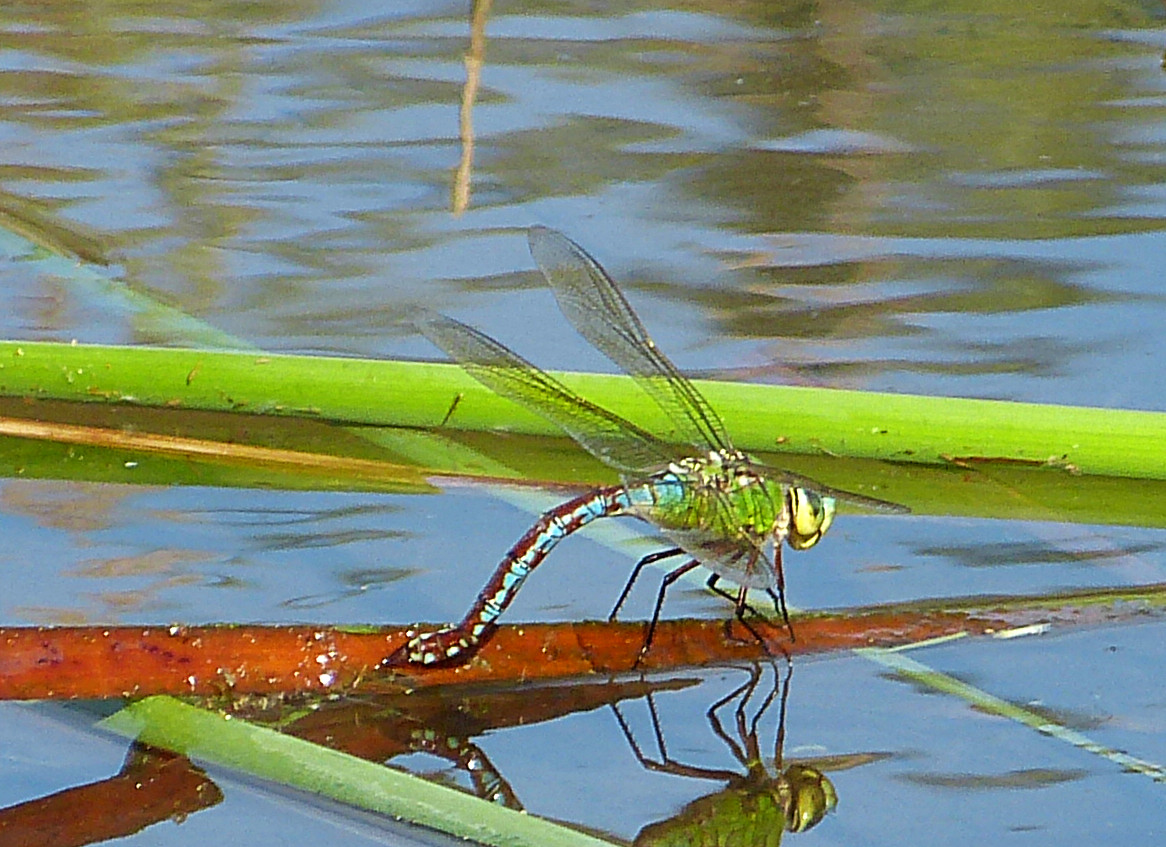 Alicante, Spain
January 4, 2016 8:20pm CST
It's easy to forget how much you like doing something when you don't do it for a while. I decided to do a bit of editing today on one of my articles on another site. It was a photographic essay of a river walk. I wrote the article to encourage people to get out with their cameras and take photographs. It has been a while since I have been out and about with my camera. I found much to my surprise that as I was editing the article the desire to get out with my camera was being stirred up. The article took the form of a walk along the river banks and has some of the photos I took on the walk. As I looked at each photograph it bought back the memories of that day. I was out on that walk for over three hours and took over 200 photographs and this article has the pick of the crop. So it is easy to forget how much you enjoy doing something when you haven't done it in a while. Is there something that you haven't done in a while? Maybe it is time to get out there and do it again. A photo I took another day on the same river walk
7 responses

• Bunbury, Australia
5 Jan 16
That's a lovely photo. Isn't it easy to take heaps of photos once you have a digital camera?

• Alicante, Spain
6 Jan 16
@JudyEv
It is not unusual for me to take 300 plus when out with my camera. Once you have your camera and memory cards you are no longer restrained by the cost. Even if you want to have a print of some of your photos here you can get a 100 for about 20 Euro which is cheap as chips lol...

• Bunbury, Australia
6 Jan 16
@maggs224
Harvey Norman regularly have great deals on printing photos too. Do you go through them and delete a lot or mostly just keep them all? I find it hard to delete. Once gone, you can't get it back.

• Bunbury, Australia
6 Jan 16
@maggs224
This worries me too - deleting the wrongs ones - and it has happened once or twice. I have photos of horses in all sorts of poses and only my sister would be interested in any of them but I can't bring myself to delete them.


• Momence, Illinois
5 Jan 16
Your photo is wonderful. I don't take as many photographs as I used to but have renewed interest and it's exciting.

• Alicante, Spain
6 Jan 16
@fishtiger58
There is nothing quite like that moment when you upload your photos to your computer to see what you have captured. Often it is not the ones that you were most pleased when taking that prove to be the best. You are right it is exciting :D

• Momence, Illinois
6 Jan 16
@maggs224
I know what you are saying. Having not the best eyes and the camera screen so small the surprise when you load on the computer is like opening a gift, you never know what you're going to get.

• Alicante, Spain
7 Jan 16
@fishtiger58
You are right it is like opening a gift and isn't it great that we can open our gifts as soon as we get back home instead of having to send it away to be processed :D



• Alicante, Spain
6 Jan 16
@jaboUK
Sometimes Janet life just seems to fill up with other things, plus this year something happened to the bees. Bees are one of my favourite things to photograph and they seem to almost disappear overnight. Usually there were lots of places in Villa where I could find bees throughout the year. I am slowly beginning to see the odd one or two but nothing like as many as there used to be :)


• Alicante, Spain
6 Jan 16
@T_gray
Not having enough time is one of my excuses but I know that if I really put my mind to it I could make time lol... If you like baking and want some inspiration try this it will reignite your baking fires :D

Bakers attempt three challenges each week trying to impress the judges enough to go through to the next round and eventually are crowned Britain's best amate...


• Centralia, Missouri
5 Jan 16
that is quite a lovely photo

• Alicante, Spain
6 Jan 16