A Photo from my morning walk 5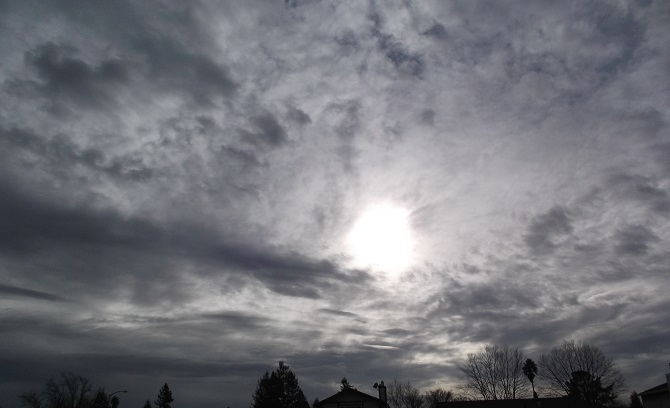 Petaluma, California
January 8, 2016 1:53pm CST
I like how the darker clouds seem to be reaching for the sun in this one. :) One thing about the rainy weather (aside from the fact that we here in California sure need it) is that it makes the great dark clouds for some cool pictures. :) I am not a professional photographer by any means, but I do like to take pictures !
1 response

• Malaysia
9 Jan 16
I think , you get big rain for several hours yesterday.

• Petaluma, California
9 Jan 16
Surprisingly, we didn't get any rain,
@hiru84
. We are supposed to have some coming though soon I think. :)

• Malaysia
10 Jan 16
@xstitcher
Oh, it's a surprise. When I see your photo I think you got more rain at that day.

• Petaluma, California
10 Jan 16
@hiru84
It was very very cloudy ! I think that we have more rain coming soon. :)