Small Pet OR No Pet

Canada
4 responses

• United States
9 Jan 16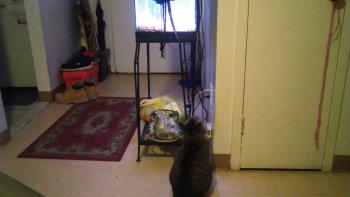 The one that is owned by my landlord allows cats not dogs and only to the senior housing building The regular building is not allowed cats or I would have sammy home with me.

• Canada
9 Jan 16
I am sorry you can't have Sammy at home. I know the pain of having to leave a pet with someone else. I had a purebred Maltese her photo is actually my avatar so you can see she is be beautiful.

• United States
9 Jan 16


• Canada
9 Jan 16
Yes it is and now that I have encountered health issues I come to realize when I was hospitalized then what? I would need someone to care for my little one. It"s hard growing old and having to part with our belongings and the hardest of all was parting with my puppy.

• Salina, Kansas
9 Jan 16
@Grandmaof2
Awe that is sad that you will have to part with your puppy. I didn't know you already had a dog. I am sorry to hear that. It would be nice if you had someone close to you to take your puppy for you.

• Australia
9 Jan 16
I think allowing a small pet is best. They are wonderful companions for seniors.

• Canada
9 Jan 16
I agree and also believe they're therapeutic, I do however wonder what it would be if all 50 units had a dog.

• Baguio, Philippines
9 Jan 16
Maybe it should be a no pet zone as many seniors might have allergies to animals. Plus having a pet will need constant caring and maintenance.

• Canada
9 Jan 16
We are a No Pet Policy and I agree with your remarks. You're absolutely right these little pets need care and we all know not everyone does a proper job.