Weird Happenings In 2015!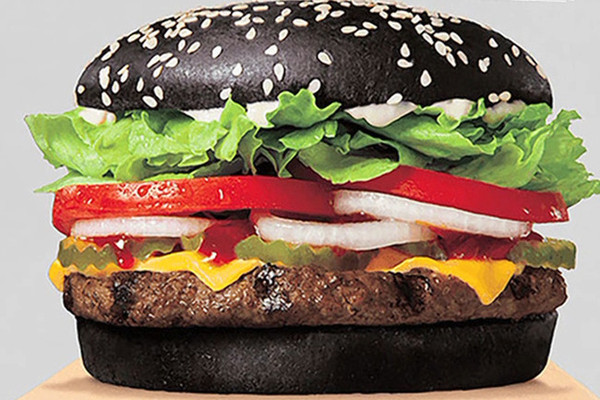 Sudbury, England
January 9, 2016 2:58pm CST
Remember Burger Kings Black Halloween Bun? Lots of people did, when they got a scary surprise after eating them....Emerald .Green Poop! How about the Spanish villages, where fountains turned to blood? Turned out that Spain's bloodbaths were teeming with the microscopic freshwater algae Haematococcus pluvialis, which produce a red pigment when they're stressed. ....not some maniacal killer on the loose. Or maybe that man in India, who sported 30-foot-long (9 meters) talons, which have not been trimmed in 62 years.... Shridhar Chillal earned a Guinness World Record, for them. Pity the poor residents of southwest Australia , who due to unusual weather conditions were treated to showers of . Millions of tiny spiders in a region of New South Wales, covering the land and people, with their sticky webs. A unique kind of hotel,opening in Japan called The Henn-na Hotel, which translates to "strange hotel," staffed almost entirely by robots. Reception attendants, waiters, cleaning staff and cloakroom attendants are all non human, but all walking, talking bots, to accommodate your every need. Then there was the poor 12.8-foot-long (3.9 m) python who swallowed a porcupine whole. ...not so unusual...unless you happen to fall off a ledge, in the middle of your meal, and the sudden impact with the ground below, causes the undigested 'spiky entree' spikes to have pierced the python's digestive tract.... finishing his meal,in no uncertain manner. Roll on 2016, and another batch of '
Strange but True
!

source:livescience.com
7 responses

• Tucson, Arizona
9 Jan 16
@bookbar
Where do you get you information? I havn't heard about any of these. Or is it all things you imagine!!!!!!!!!

• Sudbury, England
9 Jan 16
@hostessman
Haha... my mind isn't that imaginative,though it has been known to drift, once in a while

... I did pop the source for the piece at the bottom in case anyone thought I'd taken a flyer



• Sudbury, England
9 Jan 16
@TheHorse
....Well beetroot red is acceptable, but emerald green??..a little beyond the pale


• Sudbury, England
10 Jan 16
@TheHorse
You obviously don't go for all the healthy attributes Beetroot has going for it, like lowering blood pressure,cholesterol etc..not to mention Antioxidants, that come with the intense colouring


• Moses Lake, Washington
9 Jan 16
I just saw a truly awful photo- a mountain lion that had big teeth growing out of its forehead. Gross. Not sure what was going on with that Idaho kitty.

• Sudbury, England
10 Jan 16
@sallypup
Sounds like one of those experiments that went wrong!

• Moses Lake, Washington
10 Jan 16
@bookbar
The kitty did look like a science fiction guy.

• Midland, Michigan
14 Jan 16
Believe it or not, I didn't read nor hear of a single one of these throughout the year, not even the black buns. I wonder whether they were sold in all the franchises around the country or not? Did they ever determine what ingredients provided the emerald coloring? I may have heard about the snake swallowing the porcupine, but someone told it a lot differently than that.


• Sudbury, England
10 Jan 16
@LadyDuck
Well the amount of colouring required to turn a bread product Black is mind blowing.... why would you put it any where near your mouth,never mind allowing it into your system....crazy!


• Malaysia
13 Jan 16
Reading this discussion and so many weird happenings made me feel uneasy. Sorry that those happened to someone. I think we do not have the Burger Kings Black Halloween Bun here, and I won't want to try it. I won't want to stay in the hotel where all the staff are robots. I still prefer being with human beings more.