Thinner body is sexier?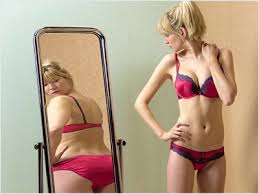 Lima, Peru
January 10, 2016 5:59pm CST
We see how a lot of girls are struggling to keep the perfect body figure just to be considered beautiful or sexy. How thin can a woman really should go just to be called sexy? I am a half Peruvian half Filipino myself, but I grew up in the Philippines. And trust me, I've been struggling with my weight. I definitely agree to be in shape and healthy, that what I was trying to do by going to the gym and going on diet. But as I grew up I always felt different, not because I'm a half Peruvian but because of my body. They consider my body size as ''fat'' or ''chubby'', I guess because I don't have the typical ''Asian body'' that they find sexy. I slowly think the same way too, I see myself the way other people see it and I guess in time I have learned how to accept it. And just try to hide all those parts that I think will make me look fat, this was my only way aside from gym and diet, to avoid people looking at me and calling me names especially at school. So the extra large shirts and loose pants were my most comfortable clothes ever. While I look at myself in this way, my mom on the other hand keeps on telling me how beautiful I am and that there is nothing wrong with my body. I didn't see what she sees nor believe what she believes. Until by the age of 23 I finally moved to Peru, and guess what, my mom was right. Here it was the other way around what I considered fat, here, they see it as thin and unhealthy. I get questions and comments like '' are you sick?'' or ''fat? is that a joke?'' and they started to laugh. I see how full body women are considered beautiful and sexy. The bigger, the better. It is kinda confusing, all this time I believe that having the body like Nicole Scherzinger is sexier (still believe it is). In time, I came to understand that beauty can differ according to how the society view it. What is sexy to this country may not be the same to the other country, everyone has a different standing on what really beauty and ideal body is. But does it really matter? The answer is no, I have always heard of the saying that ''beauty is in the eye of the beholder''. Which one is better? well, only you yourself can decide. If you believe that your body is perfect as it is then you have the answer already but if you don't, then that's what it's going to be. People can tell you a lot, on how you should look like or what you look like but if you always see yourself base on their criteria then you will never be happy. That's what I learned, I accept that I have the body of a Latina but an accent of an Asian. How people see me, would it be positive or negative, I am thankful for that, I just make sure that whatever it is. It is the real me and never base on other people's point of view. Be beautiful and proud of yourselves guys!
6 responses

• United States
11 Jan 16
I strongly believe that God did not create an ugly person. It is by our way we choose to live our lives that make us ugly from the inside out. I believe that if you harbor ill feelings towards others, it will show on your appearance. You will look unhappy, uncontested, and in time it will consume you that everything else follows.

• Lima, Peru
11 Jan 16
I do believe in that too, God may have created us differently but each of us unique and beautiful in our own way.

• Worcester, England
11 Jan 16
Personally I think people (women and men) should not let outside influences define how happy they are with their bodies. I know there are influences in magazines and on the tv that try to get people to look a certain way. I think it's best to ignore them and try to be happy with your body. Obviously there are legitimate health concerns about being too thin or too fat but even if we are all nice and healthy there are many different body shapes. From my point of view as a man I find a body shape like britney spears more attractive than an ultra thin model type shape.

• Lima, Peru
11 Jan 16
Our points of view of what real beauty is maybe influenced by a lot of things but I agree that we should simply just ignore them and be happy of ourselves. If we keep on looking at others we will never get to see the real us. And will be very much difficult to accept ourselves just the way we are.

• Philippines
11 Jan 16
i agree with you when you said that we should not see ourselves based on impressions from others. it is also a nice experience to learn more about other peoples' cultures as we progress in life.

• Lima, Peru
11 Jan 16
Thank you. People come from different culture, their beliefs, traditions and differences should be respected. These differences are what make each individual unique.

• Philippines
11 Jan 16
@erinmiles
you have a very good point. Also, appearance is just one thing, it is the size of one's heart that matters more.

• Lima, Peru
11 Jan 16
@ammarponcehierro
true, at the end of the day we all grow old and gray and all of these will no longer matter. But no time nor age can change a good heart.

• United States
11 Jan 16
What a great post with such a positive message. As you have said, beauty is not only in the eye of the beholder but a result of cultural influences. A bit of anthropology here- - Peru is a mountainous country and people of mountainous counties tend to be shorter and have the center of gravity lower. These characteristics evolved due to the theory of survival of the fittest. So embrace your heritage as you are among the fittest and thus the most beautiful.

• Lima, Peru
11 Jan 16
I am embracing both of my Peruvian and Filipino side, both had given me something positive and had played a big role of who and what I am now, thank you for your kind comment.

• Banks, Oregon
11 Jan 16
Beauty comes in all shapes and sizes, but most importantly, it comes from the heart and, soul.

• Lima, Peru
11 Jan 16
it does, our differences is what make us unique and beautiful. And most importantly our inner beauty.

• Baguio, Philippines
11 Jan 16
To be considered sexy, it all should come from yourself. It doesn't matter how people think about you. Its just a social taboo.

• Lima, Peru
11 Jan 16
I agree, as long as you feel good of yourself then that is enough to be considered sexy.