The entry of women into Sabarimala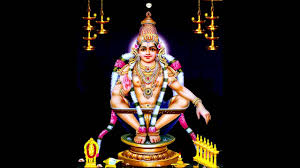 Hyderabad, India
January 12, 2016 12:38pm CST
Today there had been a debate on "the entry of women into Sabarimala Temple'in NDTV. Really a sorry state of affairs to hear and see that some of invitee to the debate are neither competent to take part in the debate nor do they have any knowledge of the subject. The Organizer who had been talking about Atharvaveda and Rigveda is not an authority to discuss or quote the references even. The rights for women were always there. But, not for all. But, for ladies with exceptional qualities and competency. Not all ladies like KUSHBOO. Mr. Arnab is talking about Gargi..Are these ladies be comparable to Gargi? Is he trying to equate modern ladies with Gargi and Draupadi? Totally illogical and absurd. He talked about science of and society of modern times. Yes, we are so much developed in science and technology which can release/throw a nuclear bomb on our enemy but can not stop it when once it is relesed. Even Germans and Russian are still doing research on vedas and scriptures of ancient religions and the underlying technology employed in those days. Just recently the photographs released by NASA are still in the process of analysis . The images received from the planet MARS really amazing. He is talking about modern society in which ladies are attending as chief guests in vulgar dress. Can he watch the video on Youtube of ANKITA SHORE sitting along with his family.? Family I mean including his parents. Why Mr. Arnab is not taking up a debate on such indecent dresses and invitee Kushboo and Shzia for pariticipation along with other prominent womens organizations? The entry into Sabarimala is taken up by men as a Deeksha which will be for 41 days (mandala). For all these days the devotee (or Swami as they are generally referred) will be guided by his Guru. The Guru will guide him throughout the period of 41 days.The person will prepare food by himself or it should be prepared by his mother. He will be sleeping on a floor and taken bath early in the morning and perform pooja. He will be trained to control all his emotions. After completion of Deeksha when he returns home it is only his mother who is competent to remove the MALA returned from the pilgrimage. Neither Kushboo is competent nor Shazia. When Limi is participating in such sensitive debate as an invitee, and when she is talking more about women's right why she is not taking up the case and cause of Muslim ladies who are not allowed to do NAMAAZ in a DARGA?. This practice is as per the dictates of ISLAM. It is a good practice. She should respect the tents of ISLAM. with due respect to Prophet, who with rich experience or research made them and these are infallible . There is nothing wrong in following them. Every Muslim bound to follow the religious tenets. If Shazia wants to enter DARGA let the elders allow her. Or, she may do so in Saudi Arabia. So much so, if Kushboo wants to enter Sabarimala to the utter dismay of the established rules, regulations and traditions it is left her own choice and by doing so, she can never be a public figure in her life. If Mr. Arnab wants to take his family (including is daughter/s), let him take. But, before that he should know more about Vedas and science. Of coure, his limited life period may not be sufficient, So, better he consult and understand the background of Vedas with Scientific interpretation. It is then only he should take a decision whether to go or not to go taking ladies in his family. It is really unfortunate to see such a horrible debate. He is pointing out as if he is the only authority on Vedas. He should first understand the Vedas or, at least, know some basics of Vedas from religious heads and then only should take up debate on such sensitive issues. Wearing some suit with tie and vomiting some english words without allowing others to speak and not giving sufficient time do not make him an authority even to refer Vedas.
1 response

• India
14 Jan 16
You are absolutely correct. When I saw that news the other day, I sensed that there would be a debate on this. Whatever you have written is 100% correct but they won't think on these lines. They want popularity, hike in their TRPs, a raise in their pay. Hence they won't mind babbling some crap. Coming to the guests who are invited on the show, I believe always they invite incompetent people. To be frank till now I have never watched a single debate on TV since I personally hate that. The reason behind incompetent guys invited is that I believe the show will be scripted. If you invite real knowledgable guys they may not agree to speak what will be told to them. But if the guests such as the people who you mentioned are invited, they will whole heartedly agree since they won't be having any knowledge nor insight. They will be in limelight for sometime, they get money, their job is done. Solution to this can be that people should quit watching these shows.

• Hyderabad, India
14 Jan 16
Yes. I agree with you. Just quitting such channels is the best solution. I need not say what Khushboo is and what Limi is...