Let everyone's kindness be known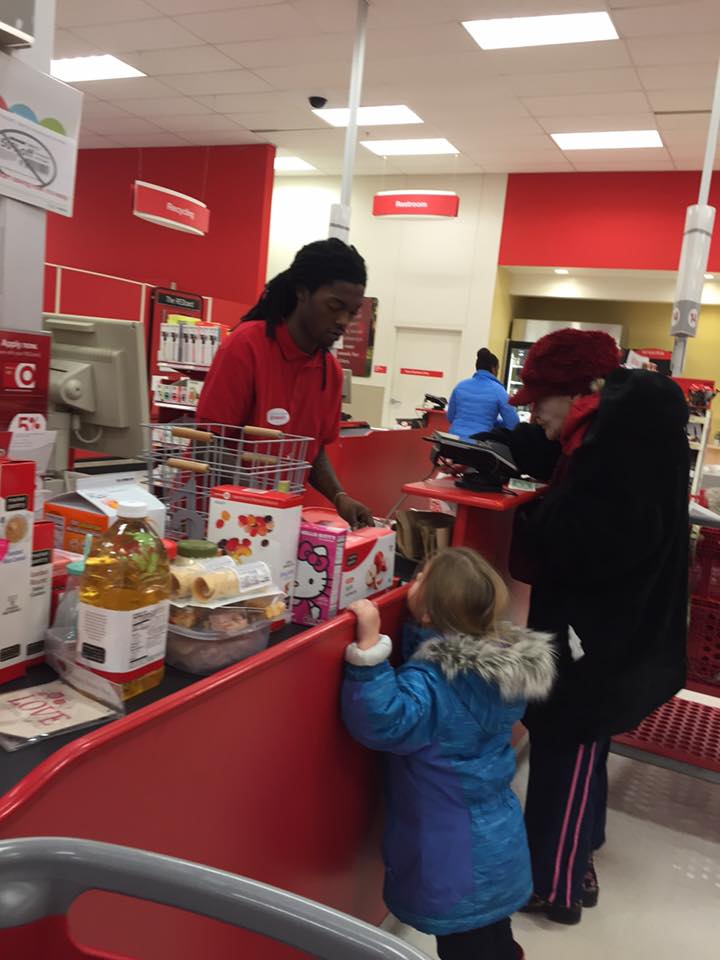 Peru
January 16, 2016 12:11pm CST
I want to share this woman's story cuz I think any act of kindness should be recognized. I think we've had enough of bad news we see every day on the news. Why don't we also give highlights to those heart melting stories and events as well? Give those people some spotlight that they deserve despite of living a humble life. So there's this mother who's apparently in a hurry since she had one son who was sick that day staying at home. Not to mention right after getting out of work, she had to pick up one of her kids from the sitter and the other from school then she had to stop by the store, Target, to get some stuff. She thought of getting in and out quick to get home soon to her son. As she saw a line with just one person there, she started placing her bought items on the conveyor only to realize that it was an old lady trying to buy each item with all change. I guess for anyone who has just been out from a long day worth of work, having a sick son at home waiting, having to pick two of your kids, thinking of being able to get home fast to get some things done, and you caught yourself having to wait for an inconsiderable amount of time in a line just because of 'one' person ahead? While everyone could easily lose its composure, one man rather showed otherwise. The man you see as the cashier is Ishmael. He was the only one who seemed not to be bothered at all by helping the elderly woman count her change. According to the woman who's witnessing this said: "I listened to him repeatedly saying "yes, mam" to her. When she asked if she had enough to buy a reusable bag, he told her she did and went two lines over to get one for her and then repackaged her items. Never once did this employee huff, gruff or roll his eyes. He was nothing but patient and kind." While we could probably think about so many things we should have got done by now, waiting in a line may be a waste of time. Yet the woman added, "I realized I hadn't been inconvenienced at all. That my daughter was instead witnessing kindness and patience and being taught this valuable lesson by a complete stranger; furthermore, I realized that I too needed a refresher on this lesson." What I really liked about this other than the man's act of kindness and patience, the woman took the time to look for the manager to acknowledge what she has witnessed and also encourage people who would go to Glendale Target to "give Ishmael a smile and a nod. The world could use more people like him." Yes, we do need more people like him and this woman, too, who gives recognition of this young man's good deeds. Let's influence, motivate, and encourage people.
6 responses


• Peru
16 Jan 16
Me too.. this kind of stories can give us that better positive outlook in life and that feeling of wanting to do the same goodness to everyone.


• Peru
16 Jan 16
it kinda brings out the kindness in you too, right? or is it just me? xD but the mother sure did take on a good feeling from this young man's deed

• Jabalpur, India
16 Jan 16
we must always appreciate the good woks of people,at least they are doing. Appreciation always encourages to other people too ,to do good work or help the people who need..!!!

• Peru
16 Jan 16
Yep yep.! Somehow it influences us to do the same thing to others. It's almost like when we're super happy, we would kiss someone all of a sudden. xD

• United States
16 Jan 16
We seem so quick to complain , it's wonderful to acknowledge the kindness of others.