Are you doing something to lessen the effects of global warming?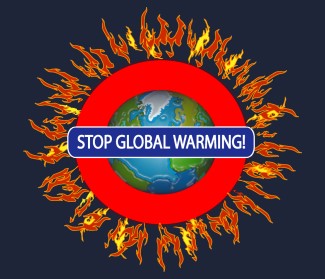 New Delhi, India
January 17, 2016 1:11am CST
Global Warming has indeed increased to a large extent and it seems like it'll keep on increasing if each and everyone of us don't take any step to lessen the effects it is causing.Glaciers are melting,the places who were never warmer are getting the extreme warmth and vice versa,many respiratory issues are faced by the population and there are a lot more day to day disasters that we people are facing because of this.If it continues like this then the end of this planet is not so far. But what I,you and we are doing to control this?Or to lessen the harmful effects of it? I have started using less of plastic materials,reusing many materials and recycling the paper.Moreover,I tend to avoid taking my car everywhere,I prefer to walk if I have to travel for shorter distances.I usually switch off the electricity whenever I don't need it.And there are many more things that I do. Never forget that a change comes with the efforts of each one of us. What all you are doing to stop global warming?
3 responses

• Philippines
27 Jun 16
It's funny really how one would do something to stop global warming and yet on new year's eve every country around the world is having fireworks which by the way pollutes the air and adding problems to global warming.

• New Delhi, India
17 Jan 16
@shubhu3
,We here have formed a society that is dedicated to planting trees in places like temple and school premises,atop hillocks,crematoriums etc.Till now we have planted nearly 100000 trees in nearby areas.

• Roseburg, Oregon
17 Jan 16