A Sad Start To 2016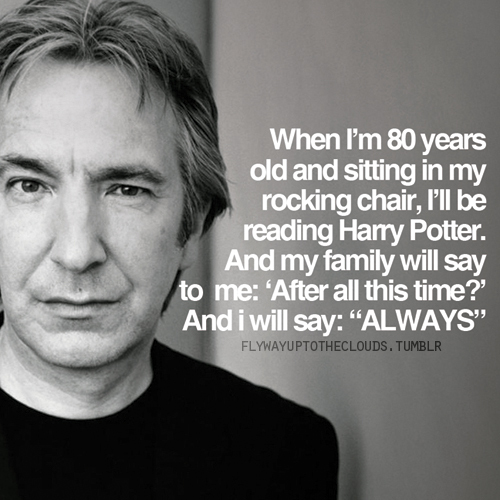 Sudbury, England
January 17, 2016 1:30pm CST
2016, has started very sadly, as well known names, exit our mortal world! Probably not well known to those outside the UK, the first shock came with the death of the DJ of my younger days,Ed Stewart, who was one of the first disc jockeys to clamber aboard the Pirate 'pop' stations, anchored in the North Sea, among many others starting out on their careers. David Bowie, followed along quite quickly, love him or hate him, he was an institution, outrageous, talented and a large part of the '60's music scene. On January 14th. one of my favourite British actors, also followed into the realms of the immortal, Alan Rickman, humorous,charismatic and a brilliant and extremely popular actor. He brought a whole new perspective, into playing 'villains', as demonstrated in Die Hard, playing Hans Gruber and others, although as the romantic cello-playing ghost "Jamie" in Truly Madly Deeply, he also gave a memorable performance. Robin Hood,Prince of thieves, was a great backdrop for his talents as the Sheriff of Nottingham, for which he collected a Bafta...but for the younger generation,he is known as Severus Snape in the Harry Potter films. He has played many and diverse roles, too many to mention, and finally married his lifelong companion,Rima Horton in secret last year. All in all, not a bad CV, for a kid born on a council estate in Acton, West London,son of a factory worker,who died when Alan was just 8yrs old.
5 responses

• Green Bay, Wisconsin
18 Jan 16
Though I haven't seen Alan Rickman in very many roles, I did like him in the Harry Potter series. He was as you say, charismatic and a great actor. He along with the others mentioned will be missed as we go on with our lives.

• Sudbury, England
18 Jan 16
@just4him
I do hate it when year's start with bad news....

• Green Bay, Wisconsin
18 Jan 16
@bookbar
So do I. Hopefully the rest of the year will be better.

• Sudbury, England
19 Jan 16
@just4him
We'll just keep our fingers crossed and wish good wishes into the year ahead...



• Sudbury, England
18 Jan 16
@LadyDuck
If not it is not going to be a year to look forward to....

• Sudbury, England
19 Jan 16
@LadyDuck
Just heard that, this January is becoming memorable for all the wrong reasons...let's hope February comes with a smile on it's face


• Winston Salem, North Carolina
17 Jan 16
I'm not familiar with Ed Stewart, but both Alan Rickman and David Bowie were well known names to me.

• Sudbury, England
18 Jan 16

• Winston Salem, North Carolina
18 Jan 16

• Toccoa, Georgia
4 Jun 16
It is very sad to lose these talented people. May they rest in peace.

• Oxford, England
13 Feb 16
As you write, he did well with his life and left us with good memories