The Headache That Wouldn't Leave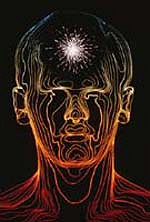 Gloucester City, New Jersey
January 19, 2016 6:20am CST
I woke up with a headache yesterday. It just wouldn't budge. I slept most of the day after I got home from taking my daughter to work and it still clung to me like flypaper. I already take an aspirin a day and Naproxen, so I didn't try taking any more of them, but finally took a couple Acetaminophen before leaving to pick my daughter up, but that didn't do anything either. Finally, around 9:30 PM, I made a cup of coffee because it crossed my mind that I hadn't had any caffeine all day. I went to bed just before 10 because I couldn't stay awake. My headache was gone when I woke this morning at 6! Halleluiah!! And, I discovered I hadn't even drunk all the coffee. LOL I hurt so bad last night I didn't even remember not finishing the cup. (Coffee doesn't keep me awake.) Have you ever had a headache that was a real pain in the ... head?
9 responses

• United States
19 Jan 16
I had on on Christmas and the day after, I thought I was having an aneurysm and it really worried me, it finally went away but I get headache of and on all the time

• Gloucester City, New Jersey
19 Jan 16
I had one in 1985-ish when I was working at the IRS in Ogden that I ended up going to the ER for - couldn't even drive. My husband's niece had to take me (and she didn't like me one bit, so she wasn't happy about it. LOL) Everything on my body hurt because of it. If you touched me, it hurt. If I moved my arm, it hurt. They put me on Demerol and I was literally knocked out for a week before the headache went away. I just woke up one day and it was gone. They didn't try to find out what caused it and my insurance denied payment because it was "just a headache". I WISH it had been JUST a headache. Haven't had one like that since, but it unnerves me when I have one that won't go away all day.


• United States
19 Jan 16
If I am short of caffeine that happens to me. That does not bother me as much as the ones that do not respond to anything. I do not get them anymore, since I take a Calcium/Magnesium supplement.

• Philippines
19 Jan 16
Coffee can be a first aid to headaches. I read it somewhere online.

• Gloucester City, New Jersey
19 Jan 16
I know that they add caffeine to some aspirin for that reason, but I've also been drinking more coffee over this past several months than I used to. I know that a sudden withdrawal from caffeine could cause a headache. I'm not sure if if helped for either of those two reasons or if the headache went away on its own. But, I'm thrilled that it's gone.

• United States
19 Jan 16
Yes and I deal with the cause of my very infrequent headaches a little differently . . .

• United States
20 Jan 16
Since having kept a food/ mood journal for almost a decade now, I discovered what foods were causing headaches, particularly the additives in them, and decided for my own BEST health, to follow an eating program designed by a Dr named Peter D' Adamo . . .
@jerzgirl

• Gloucester City, New Jersey
21 Jan 16
@enlightenedpsych2
I'll have to look into him to see. I've had two truly horrendous headaches in the past, one that caused my doctor to request an xray of my brain. I was never told the results, but they were apparently negative since there was no treatment. That one caused a high fever. Then the one 11 years later that lasted a week that my insurance wrote off as just a headache not requiring emergency attention. This one, thank God, wasn't even close to as bad, but it's still something to look at just in case there's a link to what I consume.


• Vancouver, Washington
19 Jan 16
Yea, not enough caffeine causes those kinda headaches and they can be really painful so don't forget that coffee when the next one shows up.

• Gloucester City, New Jersey
20 Jan 16
I have never been a major coffee drinker until 1) Dunkin came out with pumpkin spice coffee and 2) I got myself a single cup coffeemaker that I love! I'm sure I've had more coffee in the past year than in a lifetime prior to that. LOL

• United States
19 Jan 16
The time that I was detoxing off pepsi,my head hurt like someone banged it with a hammer. I will not drink pepsi like that ever again.

• United States
20 Jan 16
I know it was and it was hard to get off of. I now drink a lot of tea nd that is ok. Not too bad though.
@jerzgirl
I

• Philippines
20 Jan 16
I am glad that I do not experience it often and when I do, I just have a very light headache. I just ignore it at times or take in some paracetamol.