The controversial HPV shot. Was I deceived by a doctor?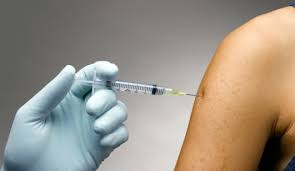 Indianapolis, Indiana
January 21, 2016 10:38am CST
We all love our children. We"ll do just about anything for them, and to be honest, we often sacrifice a lot more then what they will ever understand. .that is, until they have children. More often than not, we are constantly taking them to the doctor's office for their regular shots, whether mandatory or not, to bles our kids with a happy, healthy life. With this said, we often put our trust in the doctor that our children meet. I mean, they do have our child's health in the palm of their hands, and moderately speaking, they did go to school for this practice, right? I am now in shock and anger to know that the doctor that was taking care of my child during our visit, talked me into giving my 12 year-old daughter a HPV shot. This wasn't mandatory, and after I gleamed at her mother bragging about my accomplishment of getting her shots, I myself was shot down when I said the statement,"Oh yeah, and she got a HPV shot too". HPV stands for Human Pappillomavirus. It's a virus that can cause anything from warts to cervical cancer. This virus is associated with sexually active people. In fact, through research of my own, I have learned that 90 percent of most cervical cancer is caused by this virus. I get that. I understand that this shot will someday somewhat protect her against a disease in which she isn't even capable of catching yet, much less, has. What I don't understand, is why a doctor would con me into getting a shot that IS NOT mandatory or to my liking when it comes to options. The doctor didn't ask me, she pitched a speech starting with, "Your child needs this shot also". I tend to forget that a lot of doctors are more prone to being salesmen then doctors. They don't treat as much as they push things onto us. Now I know better. With the other parents that I had to call, not one would take the shot, and a few were asked. I feel that I was conned. I even had one parent tell me that they pushed this on her son, and I was assuming this was targeted towards young females. Was this fair? Would you let your kid take the shot?
5 responses


• Indianapolis, Indiana
21 Jan 16
They told me it was to prevent cervical cancer. My problem is, I was led to believe it was mandatory by selective words they used, like a car salesman.

• United States
21 Jan 16

• United States
22 Jan 16
Since when does ethics have anything to do with medical training nowadays, it is a business and that is so sad . . .
@Marcyaz


• United States
22 Jan 16
If I had any kids of my own, no I would not since the HPV is apparently dormant in many girls, active or not, and hormones, DNA and any medical history from the maternal side of my family plus the knowledge I have about vaccines, help me stay smarter and very much against this particular one. I am so sorry she got the shot but if she has a strong immune system and NO reproductive cancer markers from the maternal side of her DNA, she should NOT have any adverse reactions to it . . . but if she ever wants children I am not sure how the shot will affect the womb

• Indianapolis, Indiana
22 Jan 16
I knew I should've asked you first...lol. Problem was, I thought it was mandatory. I never had a clue i was being deceived. The subject came up while I was getting her the mandatory shots......there's where the problem started.

• United States
22 Jan 16
Well my reasons for NOT supporting this shot is because I know about reproductive issues (a cyst that was created by ordered birth control pills for a condition called endometriosis way back in 1999, really put a damper on my system, a hefty dangerous damper . . .) I cannot emphasize how upset I was with the gynecologist whom after 15 years still believed it was NOT her suggestion to take the pills, that caused severe problems--- thank goodness that is behind me but the scare was terrible. We can chat on this at FB, for discretion if you like . . . huggles to ya
@quarternoes

• Indianapolis, Indiana
22 Jan 16


• Northampton, England
22 Jan 16
Of course your daughter should have had this injection. I really don't understand why you wouldn't want her to have something that can prevent her from getting a terrible disease.


• Northampton, England
22 Jan 16
@quarternoes
I wasn't aware there was controversy. In the UK it's offered as standard to all teenage girls in school.

• Indianapolis, Indiana
22 Jan 16
@boiboing
oh yeah, I called my old babysitter, her mom, my mom, and even gave it a fair advantage by looking up just the name. Everyone had something negative to say, especially my kid's mom. you see, I didn't think I did anything wrong by saying yes to this, but I was,"schooled" as son as her mom found out.

• Roseburg, Oregon
21 Jan 16
Always ask what the shot is for and is it really a shot the child had to have.

• Indianapolis, Indiana
21 Jan 16
When the askd me about giving hr a flu shot, i said no. This was frowned upon, but I knew this was an option.