Who influenced you? Part 2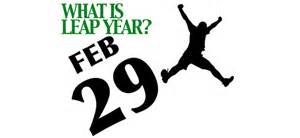 Ft. Lauderdale, Florida
January 22, 2016 9:00am CST
(By the way it isn't too late to thank those who have influenced you for good or bad--lessons are learned from both!) Bill G--THE love of my life--I learned that loving and being loved isn't enough to hold (or continue) a relationship together. Perry A--a great guy who I met when I was 20--he worked his way through college by doing drag shows and never again dressed in drag when he graduated--it was, also, him who 40 years later set me on the road to a happy and contented old(er) life. Older men--too many to mention--for whatever reason I was always the youngest in a group--they prepared me for whatever was ahead in my life and showed me the choices I could make. 3 authors and their books who turned my life around when I was 32--"Loneliness: The Fear Of Love" by Ira Tanner, "Passages" by Gail Sheehy and "Born To Win" by Murial James and Dorothy Jongeward--they, also, made me aware of the power of the written word. NoName--don't really mean to be mysterious here but I promised never to mention his name--I was a cocky, know it all 26 year old--he was a BIG name in the world of entertainment--at the beginning of the height of his success--we were together for a very short time--I believe I was the ONLY gay experience in his life then and until he died--I watched this man go through so much hell in a business that he wanted/needed to succeed in that it influenced the path I would continue on. The people I have mentioned in this 2 part blog have influenced my life in many ways, as have others, but it is due to them that I have lived a life going through all the ups and downs to be at 80 very happy, contented, calm and with very, very few regrets. I hope some people would put me on their list--I know a few who would! Would anyone put you on their list?
8 responses

• Boise, Idaho
22 Jan 16
I thank them each time they come to me. You see they are all gone now and are my guardian angels.

• Toccoa, Georgia
25 Jan 16
That is interesting that you were with someone big in Entertainment. I wonder who it was. I would hope and pray that my older son would put me on his list in the future. He is not making wise choices at this point in his life, despite the fact that I and his Dad have been good role models to him and given him many wisdom filled talks. If you pray, say a prayer for him.

• Ft. Lauderdale, Florida
26 Jan 16
You might want to get a book called "Passages" by Gail Sheehy--the original not the one she brought up to date. I don't know how old your son is or what the problem is but I made many wrong decisions but they all helped me become the happy, positive man I am today.

• Toccoa, Georgia
26 Jan 16


•
24 Jan 16
I don't know. Sometimes I feel as though I haven't done "much." You hope your children would, but then again, children (really the lucky ones) just know they can count on their parents and don't always give it much thought. you've led an interesting life!

• Preston, England
23 Jan 16
sorry for your lost love with Noname - regardless of his fame he was obviously important in your life and undoubtedly you were just as important in his

• Daytona Beach, Florida
22 Jan 16
@GreatMartin
good question. I really don't know if I have influenced anyone but I do know a great many people who have influenced me. How exciting to have had a popular entertainer among the people who you have known in your life.