What are your eating habits like?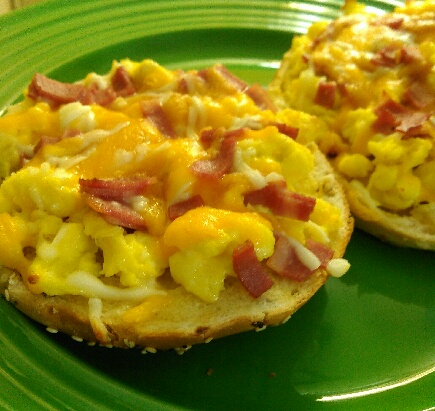 United States
January 25, 2016 1:55pm CST
Let's face it sometimes there just doesn't seem to be time to eat. We skip breakfast because we're rushing out the door, maybe lunch because we're on that so called "diet" again that never works or starts to work but then stops working, or are just to tired to even eat dinner. What are your eating habits like? Do you skip a meal? If so which one and why. What's the usual cause that prevents you from eating? I try to always eat breakfast because that gives me that added energy to make it through the morning. But sometimes even I miss a meal because I'll be working and forget about stopping to eat! Big time no, no for me. And dinner is only ever missed if I'm not feeling well. So while I've got breakfast down and dinner, I do have to remind myself, "Hey Wendy! Stop working... Go grab a sandwich, soup..something." Usually if I'm really busy I'll eat at my desk, this way I can eat and still get my important work done. One of the biggest problem some people have is finding something to eat. Have you ever had this problem where it seems like you're just eating the same things week in, week out? What are some great things you like to eat when you don't know what to have for breakfast, lunch or dinner?
4 responses

• United States
7 Feb 16
I am a lazy vegetarian. I do not like to cook. I want anything I eat to be of the made-in-a-kind. There is not a lot of variety in my diet because food is not that important to me. I can go all day without eating a thing, but I do eat breakfast, lunch and dinner just to remain healthy.

• United States
8 Feb 16
How can food not be important in your life? Without it.. you kind of... die! Plus, eating right keeps you not only healthy, but alert and able to go through your day. A person can't go days without food with it not affecting them physical or mentally.

• United States
25 Jan 16
I do not have a habit.But three meals a day and of course snack in between.

• Otis Orchards, Washington
25 Jan 16
Now days I usually just eat 2 meals–a brunch around 10 or 11 and a dinner around 5. When I was working I worked swing shift so I ate breakfast around 12:30 before I left for work. I always took a lunch which I ate between 6:30 and 7. Then when I go home around 11 pm I'd fix a dinner. Sometimes if I can't figure out what to fix to eat I'll just run down to the local fast food restaurant, or one of the other restaurants in the area, and get something to eat. But anymore that is something that is few and far between. I can almost always find something to eat around here. If nothing else, soup.

• Centralia, Missouri
25 Jan 16
protein bars, and atkins bars I keep on hand, along with cheese, and summer sausage, maybe baby carrots