Seaton Sluice Harbour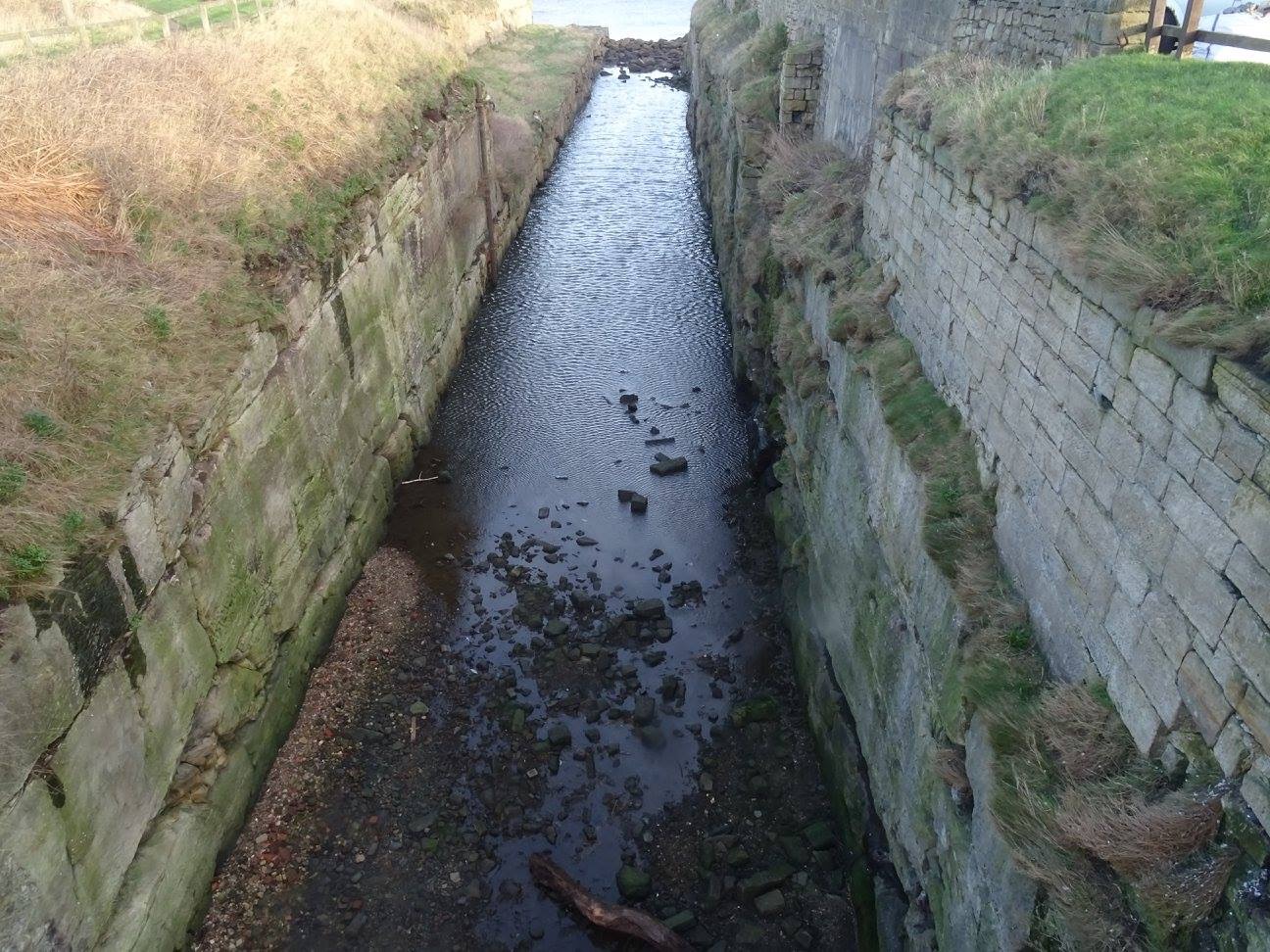 Newcastle Upon Tyne, England
January 31, 2016 8:00am CST
Last weeks (does a week start on a Sunday?

) historical photo is of part of Seaton sluice harbour. It just looks like a big drop, as I took the photo from the little bridge that goes over it. It was actually man made around 1764, to deepen the harbour to let larger boats into the river, and is called the cut. The river is tidal, and even now you can only get small boats out of the mouth at high tide (it's where my husband used to launch his from). The gap was originally 270 meters long, 9 meters wide and 15 meters deep. The first ship to sail out using it was on 22 August 1764, and was carrying 270 tonnes of coal. It's a shame Northumberland no longer produces that much. The cut is no longer used, and the only entrance out of the harbour is again the river mouth.
6 responses

• United States
16 Mar 16
This is a very interesting photo. I wish I could see what the little bridge looks like.

• Newcastle Upon Tyne, England
17 Mar 16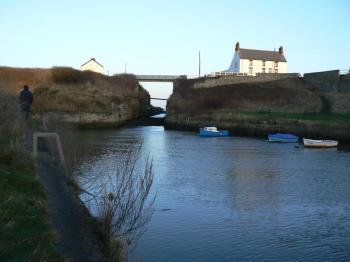 It's the high one, between the buildings


• United States
17 Mar 16

• Bunbury, Australia
1 Feb 16
Nothing ever stays the same for too many years does it? Nice photo.

• Newcastle Upon Tyne, England
2 Feb 16
No everything seems to change quite quickly.

• Northampton, England
31 Jan 16
I love old British industrial landscaping and architecture. I'm a big fan of the Manchester Ship Canal.

• Newcastle Upon Tyne, England
2 Feb 16
I've only seen a little bit of it, but I do remember it looking impressive, there is some really impressive industrial landscape around.

• Alicante, Spain
31 Jan 16
It is a shame its not used any more...Do the kids use it for swimming in the summer...??

• Newcastle Upon Tyne, England
2 Feb 16
I don't think so, I've only ever seen them in the mouth of the river, which is next to the beach (and part if it at low tide).


• Newcastle Upon Tyne, England
2 Feb 16
I think it's one of those debated things, so I think of it as the end of the week normally, but when I'm at work it's the beginning


• Canada
31 Jan 16
I love the photo. I love anything about water. I grew up near the Erie Canal in New York, and so enjoy watching the boats that still use it. It's small and sail boats have to take their masts to be able to use it. Your canal, your gap looks fascinating.

• Newcastle Upon Tyne, England
2 Feb 16
That sounds like a fun thing to watch.