Paint the sky, Kansas edition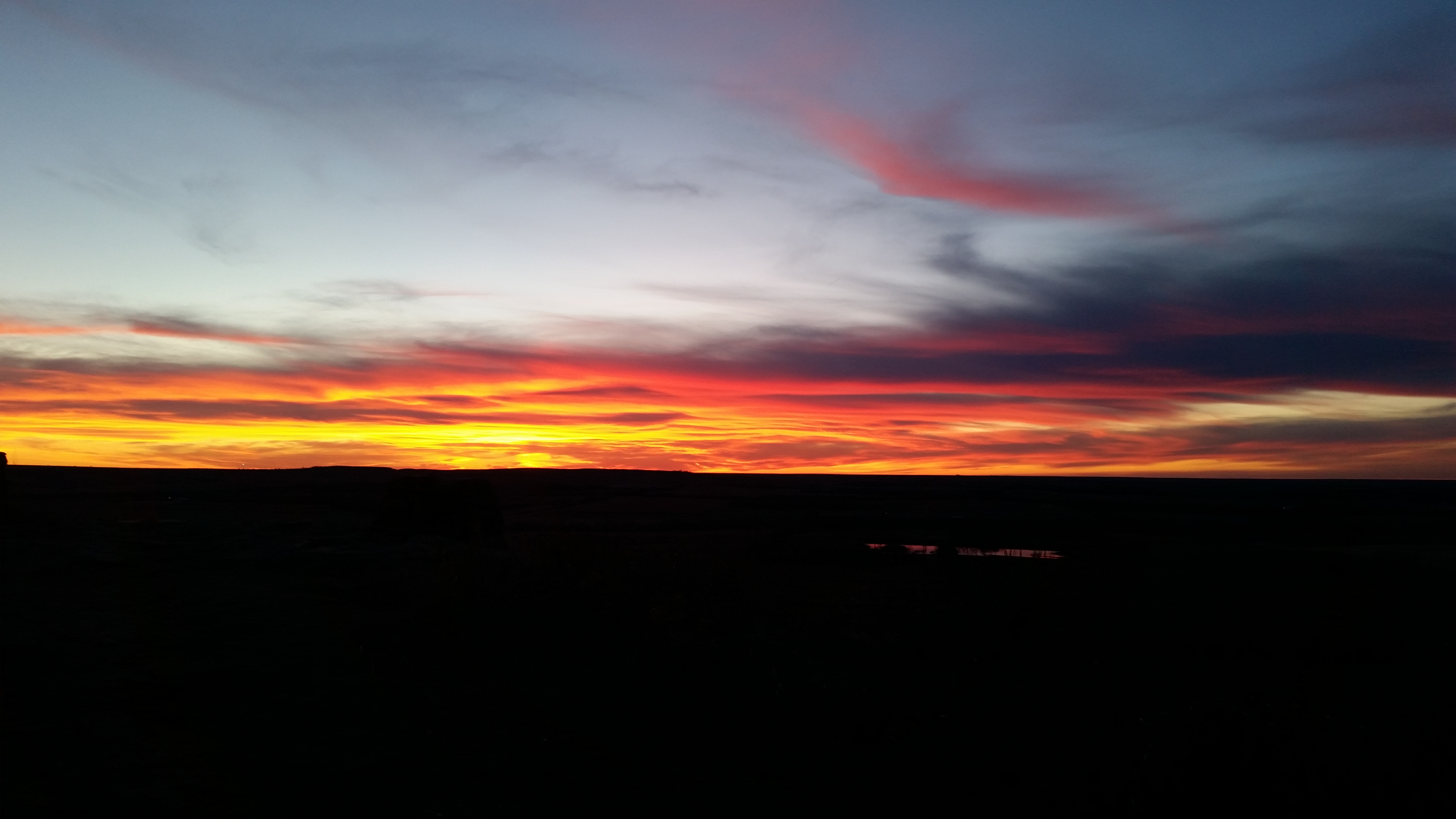 Salina, Kansas
February 6, 2016 10:42pm CST
This is my attempt at taking a photo tonight of the sunset. It was taken at a landmark in Kansas called Coronado Heights. It's one of the tallest points in Kansas. There's a lot of history behind this landmark but i won't go into it right now. Either way, I had a lot of fun tonight taking photos.
9 responses

• Banks, Oregon
7 Feb 16
Wow that's a beautiful picture of the sunset, they don't get much better than that.

•
7 Feb 16
Awesome, I do love this shot of you, love the colour and the dark, goes well together :) The colour of the sky is amazing.

•
7 Feb 16
@T_gray
Oh it's always good to watch a sunset, I do love watch the sun setting although I'm mostly taking photos of it.

• Salina, Kansas
7 Feb 16
@kevin1877uk
I was too, but I managed to take the time to stop and look every now and then



• United States
7 Feb 16
Wow! Nice shot! I love all the colors in the sunset.

I bet it was even more beautiful in person.


• United States
7 Feb 16
@T_gray
I need to stop and look at the sun setting more often. So lovely!


• Salina, Kansas
7 Feb 16

• Bunbury, Australia
7 Feb 16
That's an incredible photo! When you blow it up there is a thin strip of red in the middle of the black. Do you know what that would be?

• Alicante, Spain
8 Feb 16
Nice photo.... lovely rich colours.....


• Philippines
7 Feb 16
Beautiful .! Here it is believed that if the sunset is like this , majority is the red color , it will be sunny the next day .



• Roseburg, Oregon
7 Feb 16
That is a beautiful picture that you took.