skin whitening techniques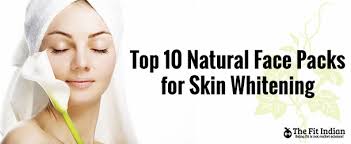 Hyderabad, India
February 14, 2016 9:43am CST
There are many products coming in the market with skil whitening formulae. Many people have tried and they are still trying. But, most of them are not of any use. Has anyone of you tried them? Sometimes, people get reaction using certain products without taking any examination. Certain products are suitable for certain skins. Only one product and method is not suitable for all. I mean to say that there is no universal product or method for all skin.s So before using a skin product or using a technique better we consult a doctor or take an examination of it by testing a small quantity on the forehand or forefinger portion. One can not get amazing result in a single day. This is an important aspect to keep in mind.
1 response

• Toronto, Ontario
16 Feb 16
No, I have never tried them, and I can't say that I would try them either.

• Hyderabad, India
16 Feb 16
If one wants a fairer skin the use of soap seeds is the best solution, If it is used for hair there will be no side effects. It will remove 1. dandruff 2. it will give an instant glow to the hair. The only thing is it is a little bit cumbersome job. The seeds can not be powered to the smooth and so they give pulp and it will be sticking inside the hair which gives some inconvenience to the user. A good patience is needed.