Visiting Disney World - A Little Tip!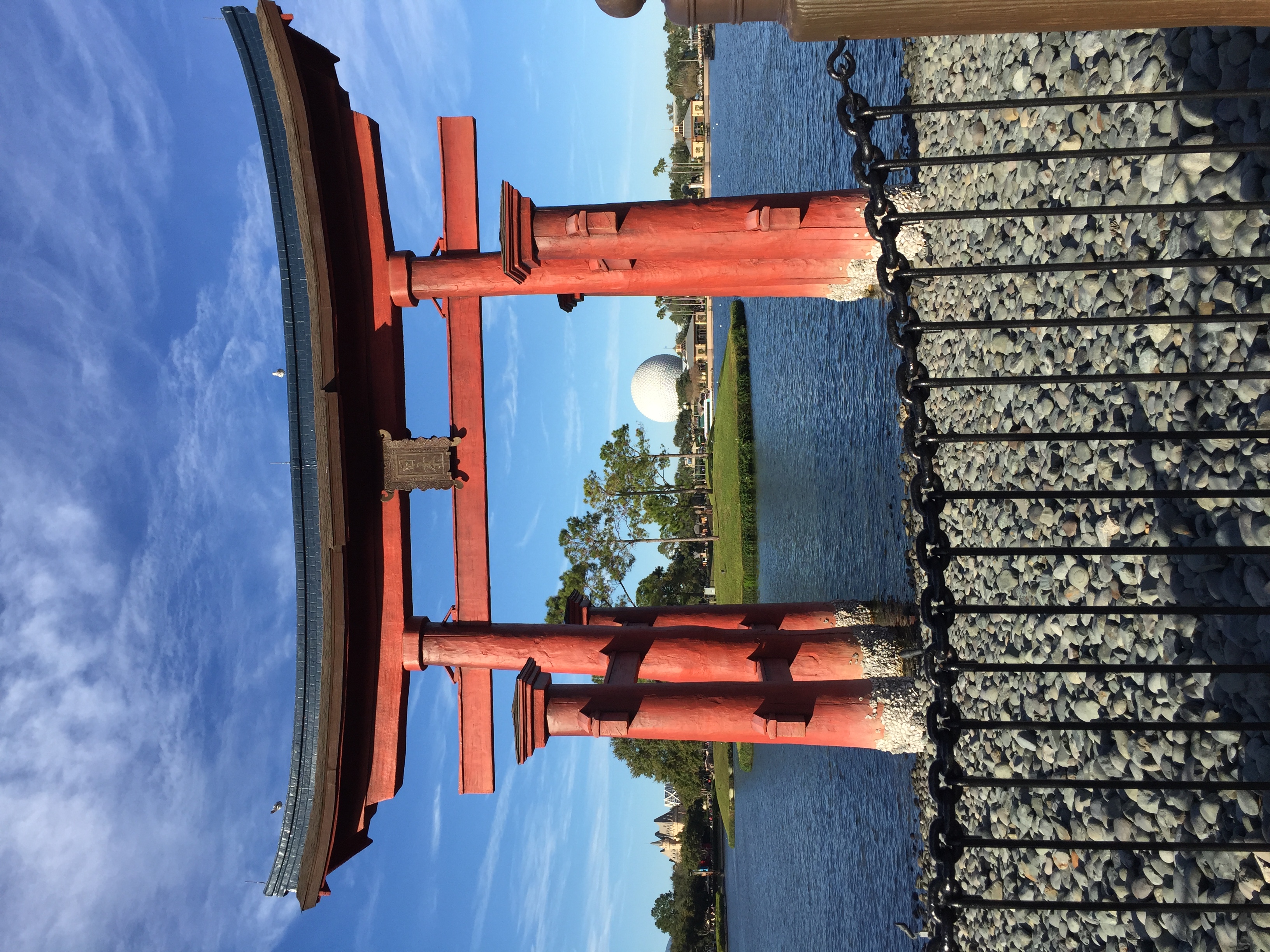 United States
February 17, 2016 8:56am CST
I love to hang out at Disney World. I purchased an annual pass last fall and have been to the park twelve days over five different visits. My pass has long been "paid for" in visits. My last visit, I went with my sister in law and niece to Epcot and Hollywood Studios. We enjoyed Epcot so much we ended up spending most of our time there. We hopped over to Hollywood Studios just for a couple of rides we wanted to do and then back to Epcot. I love to visit the International Showcase of Countries but really dislike the long walk back to them from the entrance of Epcot. While exploring some of the resorts I discovered that I can take a boat over to Epcot from The Boardwalk and it lands at the back entrance. You walk right into the bridge that leads to France. This little tip has given me a lot of extra time in the part of the park I really enjoy. The boat also goes on to Hollywood Studios, so the time it takes to park hop is minimal. Using little known transportation is a lot of fun as well. Every image I have loaded on myLot has been turned wrong. Can I edit the image? Are you taking a trip to Disney anytime soon? What is your favorite tip?
7 responses


• United States
17 Feb 16
And here I thought it was a little known secret! So far three of you already knew the tip! So glad though for you because it's a real time saver!

• Louisville, Kentucky
18 Feb 16
@Jeanniemaries
Yes, it really is a time saver plus it helps your sore, aching feet.

• United States
18 Feb 16
@simone10
Especially on that last trek to the car at the end of the night!


• Green Bay, Wisconsin
17 Feb 16
That's wonderful you found some time saving transportation. Usually when the picture is sideways it's that way on my end and it's a matter of my rotating it. I know you can't do so on myLot.

• United States
17 Feb 16
Well that is a bummer. I did rotate mine, but it wouldn't let me change the picture!

• Green Bay, Wisconsin
21 Feb 16
@Jeanniemaries
Oh well, next time. Hopefully with the new site there won't be the problem.

• United States
22 Feb 16

• Bunbury, Australia
18 Feb 16
Apparently you can't edit the image once it has loaded. I read that somethere. Does it show properly on the file you're loading from? If it does it should transfer correctly but I'm no techno so it may not be that easy.

• United States
18 Feb 16
Yes, it shows properly on my file, it's a glitch with Apple I believe.

• Switzerland
17 Feb 16
You have to crop the image, so to be sure that it shows correctly on the site. I have visited Disney World dozens of time when we traveled to Florida, a couple of years we also bought annual passes. We always entered Epcot through the Boardwalk. We parked the car there, less stress when it was time to leave.

• United States
17 Feb 16
I was really happy to find that pathway, it's so much easier and as you said, less traffic when leaving too. The picture shows correctly in my folder so it was a surprise to see it turned wrong. I turned the photo that I had and saved it but I tried three times to delete this one and load the corrected photo, but it wouldn't let me change it. I may try again now that I've gone out of the site entirely and back in.


• United States
19 Feb 16
I really love going on my own and just ambling around at my own pace. If I do go with someone, my sis in law and niece (who is 35) are my favorites to go with as they amble at my pace! There is so much to do in Florida, it's a shame to waste any day staying in. I'm hurrying here, so I can get outside in the next hour. It's a good beach day.

• United States
20 Feb 16

• Sutton, England
20 Feb 16
I had problems editing a photo on the new version. I have been to Disneyland Paris and loved it.

• United States
20 Feb 16
How fun to be at Disneyland, Paris! I just gave up on editing this picture.

• United States
24 Feb 16
Yes, ma'am. We hope to visit this summer. We have friends in St. Cloud and they have offered to let us stay there and I have a nephew and niece in law close as well. They have offered their place too. My son is 11 and we are excited. My friend works for Disney Cruise Lines. I love these tips.