How to Pray?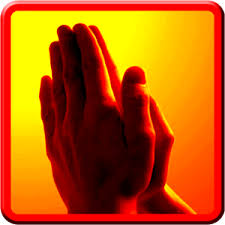 Hyderabad, India
February 22, 2016 11:38am CST
As human beings it is one of our responsibilities and duties to pay our respect to the Almighty for having given us a good birth of HUMAN BEING. This is practised in all most all religions and cultures. We all know TO PRAY but how to pray is the point and where to pray is another point on which many religions differ. If wealth, comforts, victory over enemies, luxurious life, fulfilment of wishes, etc are the reasons for 'why to pray?', a Church, a Temple, a Masjid, a Synagauge are the places 'where to Pray?'. But, there unanimous answers are unfound for 'How to Pray?'. As the Almighty has created you he knows pretty well what your wishes are and to fulfill them and how much. He also knows pretty well when to bless you and to take care of you. Is there any use praying for these things when a powerful and all pervading Almighty is taking care of you. It is here the concept of Altruism, selflessness, sacrifice etc emanate. So pray for others. Pray for their well being, for their health, for the health of their children and fortheir prosperity It is the art of sharing and caring the fellow human being. The money you spent on the poor and needy will never go waste but it comes back to you whch you do not expect even in your dream. It is this prayer whch certainly gives good results and this is what the Almighty likes from his children.
1 response


• Hyderabad, India
23 Feb 16
Thanks. Do you pray regularly?

• Philippines
23 Feb 16
@shivamani10
I am not a very religious person but i do pray.