Time to go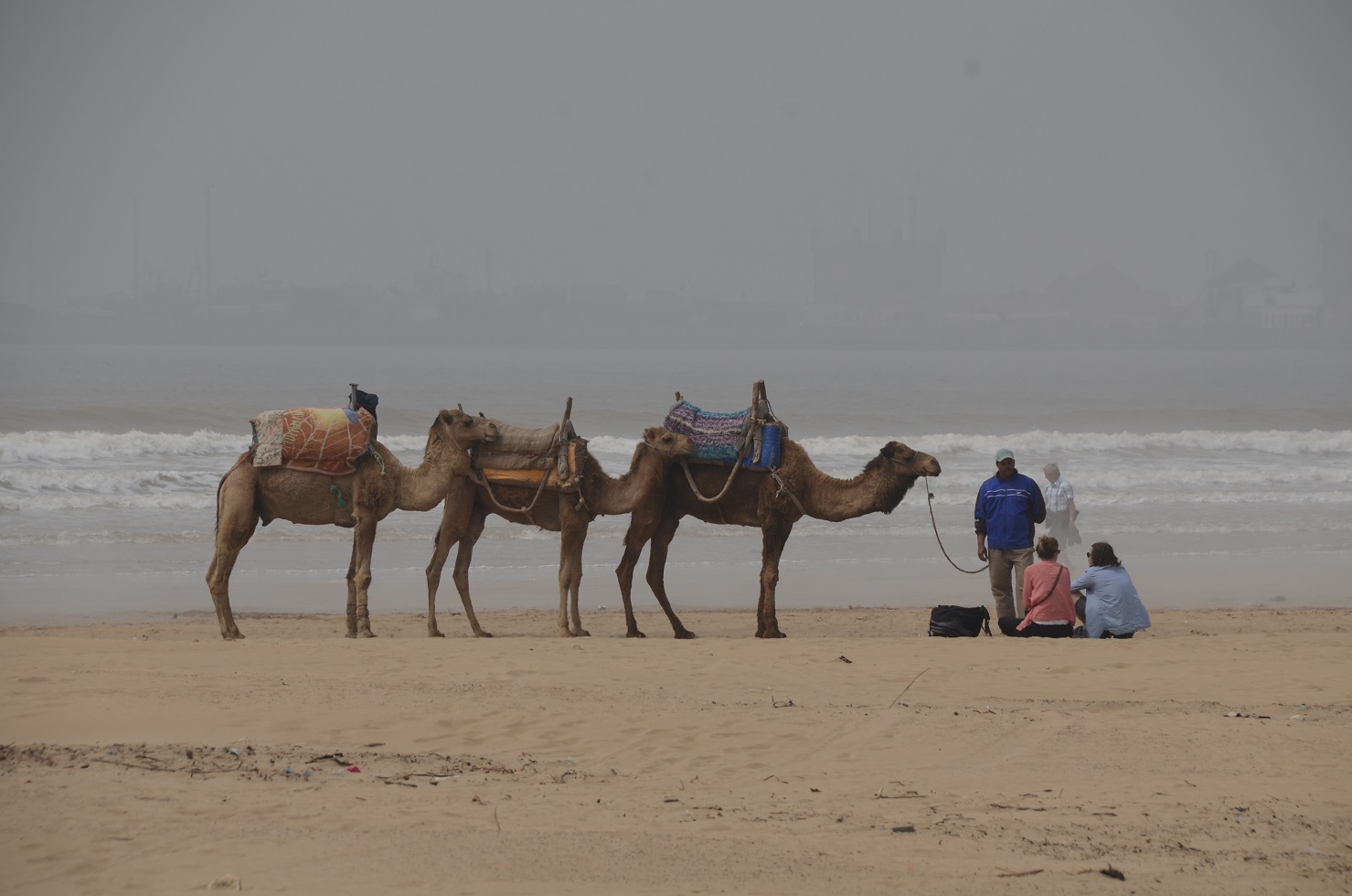 Northampton, England
February 27, 2016 4:21am CST
I'm doing my last minute bits and bobs. Printing the car parking confirmation, checking we all have our passports, trying to squeeze the sandwiches my husband has lovingly prepared into our tiny hand-luggage only allowance. And in about 15 minutes we'll hop in the car and go. We all have terrible coughs and colds so I'm hoping a bit of sunshine and some sea air will help to dry those up and we'll come home a bit healthier. The wifi at the Riad is a bit 'iffy' so apologies in advance if I don't pop by as often as normal. The photo is one I took in March last year. I love to look at camels but I hate to ride them. They are smelly, rude and very uncomfortable. I once spent a whole day on one in India and it took 6 months for the skin to grow back on my butt. When the camel men offer their services, I say no. When they say later, I reply with an emphatic "Jamais".
9 responses

• United Kingdom
28 Feb 16
I enjoyed riding a camel in Tunisia although I dare say the poor camel didn't enjoy having me sit on it. The fun is the standing and getting off. I have witnessed some hilarious escapades.


• Alicante, Spain
27 Feb 16
have a fun time... safe travels.... I think I'd give the camels a miss too....


• Centralia, Missouri
27 Feb 16
eh, your vacation, you do whatever you want!


• Boise, Idaho
27 Feb 16
I hope your travels go well. I don't think I'd like to ride or be around a camel. I've heard they spit and are horrible.

• Budennovsk, Russian Federation
27 Feb 16
Have a safe trip! But what is your destination? thanks for bits and bobs

I have just read it is Marocco. They have perfect tangerines there as far as i know