Exaggerated pizzas!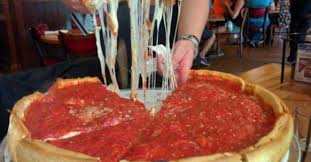 Santa Rita, Venezuela
6 responses


• Santa Rita, Venezuela
29 Feb 16
@youless
i love queso mozarella, pero en el pizza es yummiiiiiiiii


• Santa Rita, Venezuela
29 Feb 16
@marlina
but it has to be a giant mega exaggerated or pizza flavor ... you can imagine that a whole pizza shop belongs to you and you have all the ingredients for you, to create pizza of your dreams ... would you do? haha

• Toccoa, Georgia
29 Feb 16
I would put on black olives, green bell pepper, mushrooms, pepperoni and pineapple.

• Santa Rita, Venezuela
29 Feb 16
green bell pepper and salami or pepperoni are my favorites ingredients. Good elections


• Santa Rita, Venezuela
29 Feb 16
I look just make a pizza at home the size of a round table, I was doing very well with the pizzas, but do not want the same ingredients, I would improvise new flavors ... pineapple tart-sweet flavor that kills me .. yummi!

• United States
1 Mar 16
I see some pizzas that are massive online. I can eat a huge amount of pizza by myself so a huge pizza like that would be awesome for my family and I. I eat more then my man and he is two and a half times the size of me weight wise. I just like plain cheese pizza. The more cheese the better. I am not a huge fan of sauce. I like white garlic pizza too that is probably my absolute favorite actually.

• Calgary, Alberta
29 Feb 16
The weirdest pizza I tried is an octopus pizza and I still end up liking it. For me all toppings wont work if there is no cheese. Pizza is all about the quezo. I remember tasting a pizza that with grapes as toppings and it still end ups delicious because of the cheese. A pizza without cheese is a crime.