A little further...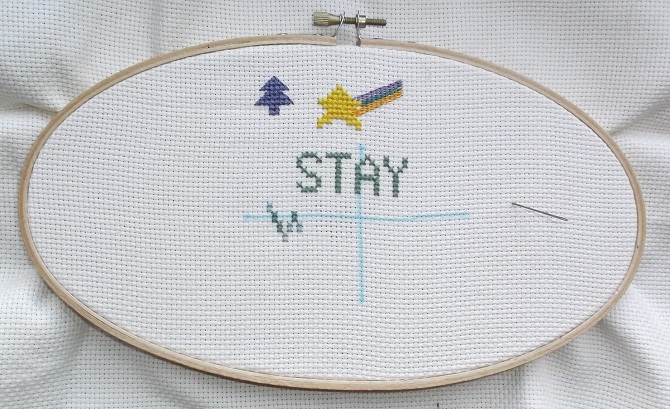 Petaluma, California
February 29, 2016 1:44pm CST
I was able to do a little more on my current counted cross stitch project. :) A "little" more, because I've had to rip stitches out 'cause things looked wrong or were in the wrong place. There's still something that looks wrong to me, but I'm so tired of ripping things out I said "the heck with it ". I'll likely have to rip more things out as I go.

Oh, well.

2 responses

• United States
29 Feb 16
Will there be another pine tree on the right top? (I say pine tree as I don't know what it really is)

• Petaluma, California
29 Feb 16
It is a pine tree, and no, there won't be another one, because the pine tree only represents one character. :)