how website should be designed?

India
September 7, 2006 1:21am CST
Tell me the how website should be designed? what parameters we have to considered?its cost etc.
3 responses

• United States
21 Sep 06
A good website should load quickly, shouldnt have too many distractions, and should look organized.

• India
4 Oct 06
1. Very first thing you have to go through many websites to have an rough idea about. 2. You need to know what are the tools(softwares) used for designing the webpage. 3. At least you should learn some basic knowledge on Graphic designing which supports website for its image creation. 4. Clasification on website like static, Dynamic, Portal Any how I give some basic idea about webdesigning. List of web tools: Macromedia Dreamweaver Homesite Microsoft FronPage List of Graphic tools: Adobe Photoshop Macromedia Fireworks Adobe ImageReady Macormedia Flash Adobe Illustrator CorelDraw ....many more

•
25 Sep 06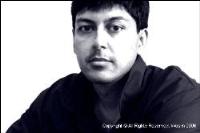 Hi there I am currently studying for a BA(Hons) Design for Digital Media and will be specialising in website presentation. .............................. A good website should have a logo that your visitors remember. Your visitors should never be lost on your website. By that I mean they should be able to gete TO and page FROM any page. The colours that are to be used throughout the whole website should be consistent as well as the look of the pages. Avoid using flashing content as this is not effective but extremely annoying. Your pictures should load fairly quickly so that visitors do not leave after 10 seconds. The website should measure a minimum of 640pixels across. Anything less than this would be too tight. A good standard maximum widh of your page is 800pixels to 850pixels. Do not put information on your website that has no relevance to the main subject. Show confidence in your wording but avoid showing off. Always leave your contact details. Always make sure that the website is designed in such a way that it can be updated immediately if you need to. Good Luck !!