Fooled Me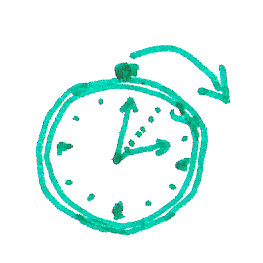 St. Catharines, Ontario
March 7, 2016 12:57pm CST
I had a difficult time falling asleep (2:00 am last time I checked the clock radio), tossing and turning. Awoke at 6 am but went back to sleep. When I finally awoke I looked at my watch and it said 11:45... a quarter to twelve!?! I jumped out of bed, got dressed and went downstairs. The kitchen clock said 8:30. What? I looked at my watch again. It still said 11:45... Then it dawned on me. The battery died last night.
1 response


• St. Catharines, Ontario
7 Mar 16
Thanks, I'm sure I will. I was just worried about stuff. I'll tell myself not to worry about it tonight because I already did my worrying yesterday. :)

• Beaconsfield, Quebec
7 Mar 16
@BarBaraPrz
sometimes, worrying keeps me up as well. It's not easy.