Not accurate.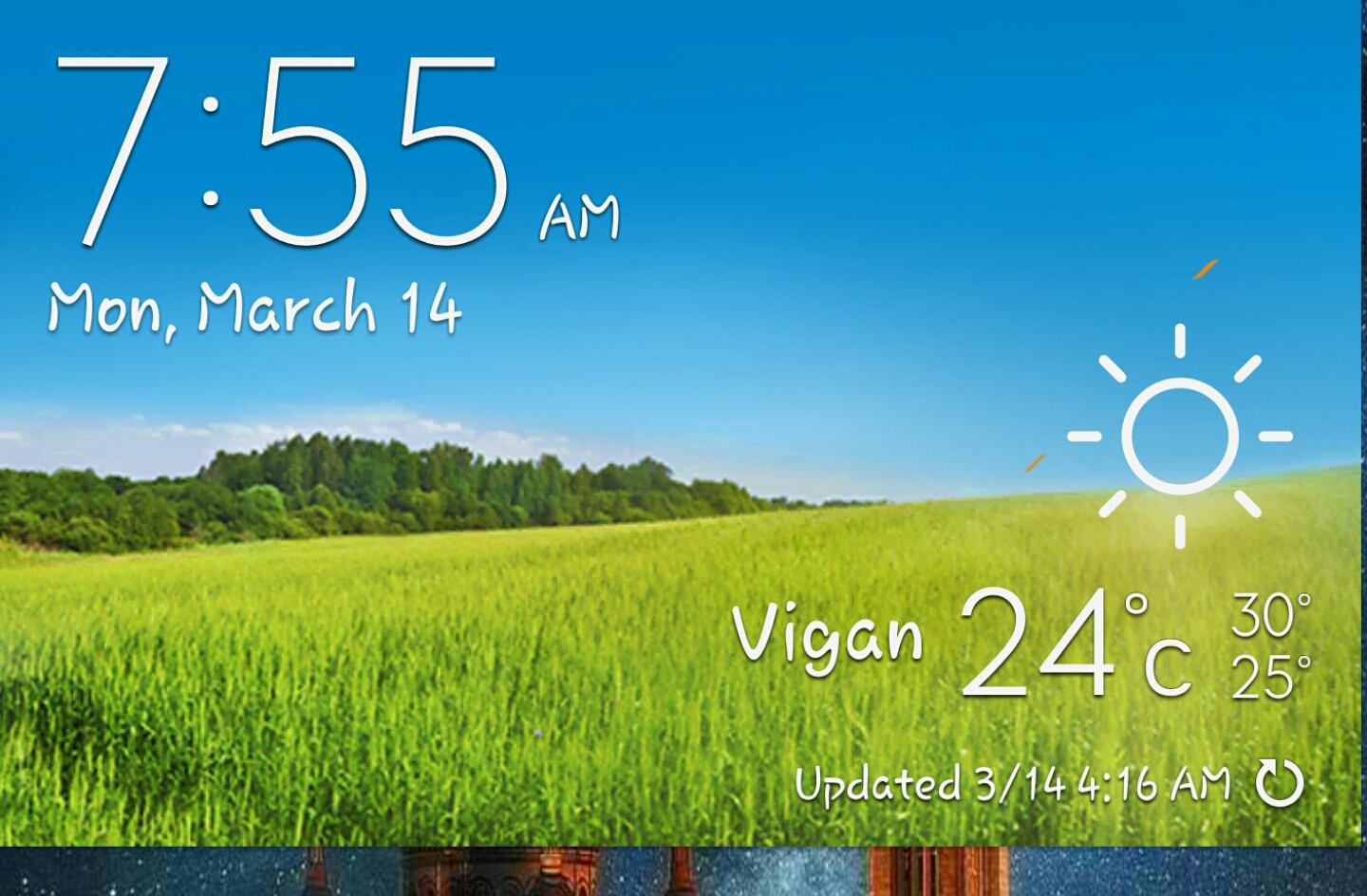 Philippines
March 13, 2016 7:21pm CST
I saw the sunshine, but it has been raining for an hour now. Most of the time, i rely to my phone's weather update. But somehow it failed.me today, lol. As you can see.in the image, it says it will be a sunny day, not really for it the rain has been pouring. On the places i have saved, like mission hills, it shows a sneaking sun out of the clouds and 19° celcius. Chicago is raining and 7° celcius and in Las Vegas, gloomy and 16° celcius. I don't know if it is really the same thing that is happening out there. How is the weather out there? Do you find weather updates online accurate?
8 responses

• United States
14 Mar 16

• Philippines
14 Mar 16
maybe the weather satellite had drained batteries that is why it did not give the right temperature? just kidding


• Philippines
14 Mar 16
@Lucky15
what if the battery of your phone is getting drained now? or the satellite's 'umbrella' is not focused on the IST (International Satellite Station)?

•
14 Mar 16
It's sunny outside. Sometimes, they aren't accurate. Probably, it shows the weather for the country and not the specific place where you live in. The settings might have been that way. Or, it just relies on the weather updates we see online. Again, it would only cover the weather of the capital city(probably) and make it appear as update for all places in the country.

• Roseburg, Oregon
14 Mar 16
It was nice here all day.

• United States
14 Mar 16
We have had clouds, and then some sunshine. Now it is raining here. It is probably about the same temperature here.

• Bunbury, Australia
14 Mar 16
Mostly ours seem to be accurate although I don't have a mobile phone. I just check on a website.