What Some Humans Do To Our Friends The Animals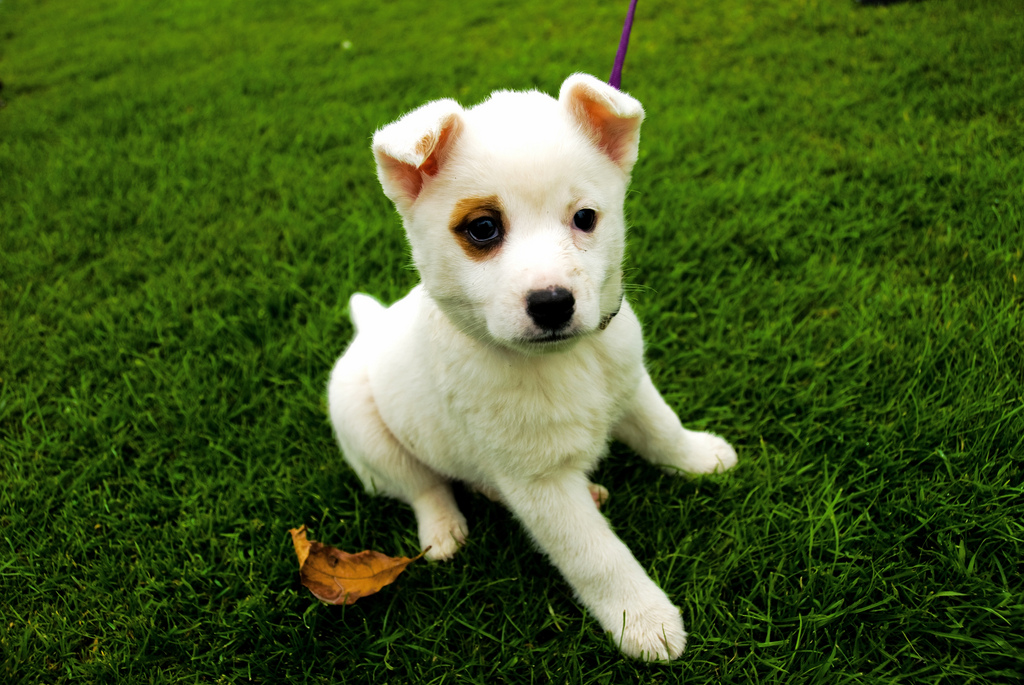 Boise, Idaho
March 15, 2016 11:24pm CST
On The Housewives of Beverly Hills tonight Lisa Vanderpump had a friend over to help her with a new animal project she is doing. I was watching and wondering what poopey doo upper crust sort of thing she was up to now. So I continued to listen and ......get ready cause it isn't pretty........she told about this festival called The Dog Meat Festival that goes on in China. She was organizing a march. They torture dogs, then kill them and eat them. OMG! Awful, horrible and evil. I can't even wrap my head around such going ons. This is not unlike the dog fighting here in the US. These men are so cruel to these poor animals. If the dog loses the owner just abandons them. It is very inhumane. Rooster fights too. What are your thoughts on this issue?
10 responses

• Switzerland
16 Mar 16
I know that in China they eat both cats and dogs, they do not torture them, they keep them as we keep hens and rabbits for meat. It is very sad, it's another culture. Indian consider that killing cows is a crime, so in their view, we are not very different.

• Boise, Idaho
16 Mar 16
They are being held in an inhumane way which, to some, means tortured.

• Switzerland
17 Mar 16
@celticeagle
What do we do to the chickens? In my opinion this is also torture.

• Boise, Idaho
17 Mar 16
@LadyDuck
...Yes, indeed. I don't do that but the producers do.


• Canada
16 Mar 16
I think people who hurt animals should be shot. There should be tougher laws and stop the abuse of all animals...and humans too.

• Boise, Idaho
16 Mar 16
I agree. I think a law changing things there may be different to make happen. It is China after all.

• Philippines
16 Mar 16
Not only dog but also cat meat as well. Unfortunately the PRC isn't interested in advocating animal rights there, despite the fact that advocates tried to stop the selling of dogs. Dog eating is something people in my province still do and it makes me sick. I'm just glad that we live in this neighbor, no dog eating people here. maybe not in our area.

• Boise, Idaho
16 Mar 16
Yeah, making any changes there is next to impossible. Just like the dolphin slottering in Japan.

• United States
16 Mar 16
You might not like this answer BUT if eating cows to those that love cows seems inhumane, food is food and well a dog is food; however as pets and companions, it is horrible to hear that this practice goes on in other countries

• Boise, Idaho
16 Mar 16
Lisa V. is a dog lover and lives in a world of the rich. This is something she felt she needed to do. Dogs and cats are pets here where cows and such are farm animals and subject to being eaten.

• Green Bay, Wisconsin
16 Mar 16
I've heard they eat dog in China. I agree, inhumane.

• Boise, Idaho
16 Mar 16


• Boise, Idaho
16 Mar 16
Yeah, it really made me sick to my stomach when she started talking about it.

• Vancouver, Washington
17 Mar 16
That's just not right someone should take theses people out behind the barn.

• Vancouver, Washington
19 Mar 16

• Boise, Idaho
19 Mar 16


• United States
17 Mar 16
I have seen the videos and never want to see it again. It is the worst thing I have seen for animal abuse Celtic. It needs to be stopped full stop.

• Boise, Idaho
17 Mar 16
But it won't. Just like the dolphin clubbing in Japan.

• United States
17 Mar 16

• Boise, Idaho
17 Mar 16


• United States
17 Mar 16
There are restaurants in certain parts of the world where they serve dog. You go and pick out the puppy that you want for dinner. I can't imagine.

• Greencastle, Indiana
16 Mar 16
my thought on this is it's not right they need a LAW that stops people from doing that they all need to go to jail & be done the same way they do these animals I wish I was a judge in china cause I'd make a law to make it STOP & they wouldn't be doing that ANY MORE ! ! !

• Boise, Idaho
16 Mar 16
This is a country(China) that has beleifs they have been practicing for thousands of years. It is going to be hard to change any of their beliefs and we can't just make a law. It is a long process. It is very disheartening