Ghost Busters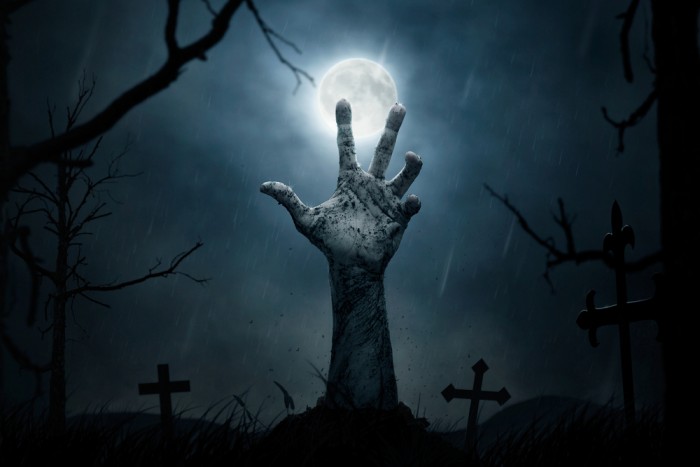 Ahmedabad, India
March 16, 2016 4:38am CST
Hey, how many of you have tried to go and find a ghost in their real lives??? I think there would be many..It was a nice adventurous activity in the teenage..Every teenager generally tries to go and find ghosts and check whether they are for real or not..I did too... In my first encounter, I saw something like white vapor, totally formless, suddenly emerging from the middle of the road and quickly dashing towards the bushes on the sides of the road. Me and my friend both saw it and could not think anything for quite some time..We we just talking a ride on our motorcycle, out on a long ride when this happened..I became a believer after that.. Any one has any personal such experience to share???
5 responses


• United States
16 Mar 16
I think everyone has gone looking for spooky things at one time or another. I have as well. There was one time that several of my friends and I took some flour with us in the car and drove to a road with a bridge. When we got near the bridge we stopped and spread the flour on the back part of the car and drove. Nothing happend, but legend had it that you would find hand prints in the flour after you drove across the bridge.

• Ahmedabad, India
16 Mar 16
My father used to suggest me not to poke my nose here and there..But as teenagers we never listened..hehehe..

• United States
16 Mar 16
@yashvino
I don't see any harm in it. Of course there are those who believe it can be dangerous to you, poking in the affairs of spirits. It's all a matter of what you believe in really.

• Ahmedabad, India
19 Mar 16
@ScribbledAdNauseum
It is true in one sense. However, there are some things called universal truths. E.g. Gravity, it works same on all whether you believe it or not..This matter is also one of the same. There have been precedents to the same logic.

•
16 Mar 16
I never tried finding or looking for one. It's a waste of time for me because I don't believe in them.

• Ahmedabad, India
19 Mar 16
Any particular reason for not believing??

•
19 Mar 16
@yashvino
I haven't seen one and is not backed up by Science

• United States
16 Mar 16
I have never been ghost hunting.