Erin Go Bragh!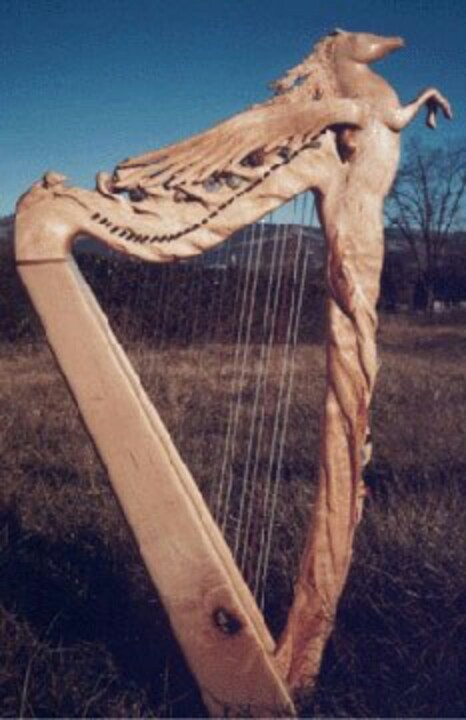 Boise, Idaho
March 17, 2016 8:18am CST
Or "Ireland forever". As the legend reads St. Patrick wasn't able to get King Laoghaire to convert to Catholicism so he devised a plan to meet with his two daughters, Fedelm and Ethne, and thought perhaps he would have better luck with them. The symbol of Ireland is actually a harp but, many think of the shamrock as being one as well. St.Patrick was able to utilize the shamrock's three leaves to show the Trinity with the three distinct modes of the Father, the Son, or the Holy Spirit. Happy St. Patrick's Day! Image courtesy of Wikepedia.org
5 responses

• United States
17 Mar 16
Thats right the harp is the true symbol of Ireland which is little known.


• Ireland
17 Mar 16
its a shame that 1000 years later.. this becomes just an excuse to get drunk instead

• Boise, Idaho
17 Mar 16
I don't get drunk on that day.

• Ireland
17 Mar 16

• Boise, Idaho
18 Mar 16
@Drosophila
....I went through that phase and can celebrate the day other ways. Corn beef and cabbage for instance.


• Centralia, Missouri
18 Mar 16
I think of dancers feet and lord of the dance myself

• Boise, Idaho
18 Mar 16
When you think of Ireland you mean.

• Centralia, Missouri
18 Mar 16

• Boise, Idaho
18 Mar 16
@Jessicalynnt
....Yeah, I think of green fields of heather and thatched roofed cottages.




• United States
24 Mar 16
What a beautiful harp you have pictured here as well. I imagine our ancestors were very keen to talk about their heritage but it seems as time goes by, we forget the stories of our roots. I had heard about the harp but honestly? A Shamrock has always been something I "lumped together" with St. Paddy's Day and Ireland. Now that I am reading more about my heritage, I'll know not to make that mistake again.

• Boise, Idaho
24 Mar 16
The harp makes so much sense. I was thinking bagpipes too but I guess not.That one is more Scottish.