On Line Dating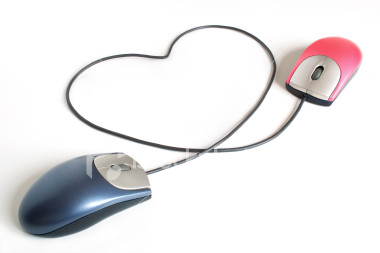 Quezon City, Philippines
March 19, 2016 5:37am CST
It's been a while since i joined this dating site. Every guy who message me always ask for my skype, viber or other means of communications even my cell phone number as soon. Of course i didn't give my account and i am turn off by their request. I didn't want to be a mean person but, is it right to ask those accounts without making friend first with me? I admit that i am searching, I think i'm still young at heart to find a new love since i been a widow for long time, and i also want to be happy again, i need a companion , someone to talk with, and just someone to be by my side in times of longings. But the way this guys approach me, its a big turn off. I want a guy to message me first in my inbox and if i found him sincere and gain his trust , i think that's the time i am ready to chat him with cam, Am i right ?
10 responses



• Philippines
22 Mar 16
Good that you are being very careful. I know at least 2 friends who were able to get good partners in life through online dating but I know a lot who did not have the same good fortune.

• Philippines
22 Mar 16
@delyaj30
Exactly and i hope you find one that meets this.



• Chandigarh, India
20 Mar 16
Yes i think you have to trust him and then only go on with skyping


•
19 Mar 16
Yes, you are doing the right thing. In fact, under the Safe Practices Page of any dating site, users are discouraged from giving those information.


• United Kingdom
19 Mar 16
Of course you are right. You must be very careful especially at first. My sister found her husband online but they chatted a long time before they saw each other. They got married last year (they are both in their 70s) and are very happy. I hope you find love too.