Another Ride Bites the Dust?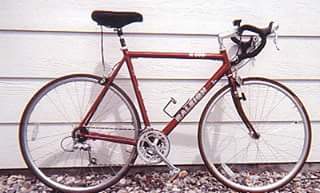 Denver, Colorado
March 20, 2016 12:14am CST
As a cyclist, one of my favorite activities has been participating in charity rides, the majority of which I did annually. One of my favorites was the Moonlight Classic, which took thousands of cyclists through the Downtown Denver area in the middle of the night. The Moonlight Classic benefited seniors services, such as Meals on Wheels-type programs. For the last few years, the ride has been organized and run by InnovAge, a nonprofit agency that, among other things, provides affordable in-home senior care. Recently, I received an email from InnovAge, notifying me that they are cancelling the 2016 edition of the ride due to conflicts and other concerns. In response to a query on their Facebook page, an InnovAge employee stated that they are also leaving the door open for another company to take over the event. Which could spell the end of the Moonlight Classic. I hope not. It's one of my favorite charity rides, one that I always looked forward to each summer. It sounds as though if no other company steps up, the event is over. I hope not, but if it is, I had a lot of fun and have a lot of fond memories. I'll miss it. Photo is of my road bike, on which I rode my fastest Moonlight Classic.
8 responses

• United States
20 Mar 16
Aw thats very sad Scott. What a sad time it is that even charity events are losing ground. I love your bike there. I hope it will not die out. Such a worthy cause and something you love to do.

• Denver, Colorado
20 Mar 16
My favorite charity ride was the American Red Cross Fat Tire Classic, a two-day mountain bike festival in Winter Park. In did it for seven years before they shut it down.

• United States
20 Mar 16
@teamfreak16
You are great Scott! Dang they are all shutting down so sorry friend.

• Denver, Colorado
20 Mar 16
@TiarasOceanView
- There are still some fun ones left. The Elephant Rock in Castle Rock is still going strong.


• Bunbury, Australia
20 Mar 16
That would be a great shame if it stopped altogether. It would be wonderful riding in the moonlight or under the stars especially in an organised event where I guess you would feel reasonably safe.

• Denver, Colorado
20 Mar 16
The only time I didn't feel safe is when they sent us through the bar area at closing time. Fighting everywhere, and the streets congested with cyclists and drunk drivers.

• Bunbury, Australia
21 Mar 16
@teamfreak16
That doesn't sound good. It is too easy in these situations to get involved in something that has nothing to do with you.

• Denver, Colorado
21 Mar 16
@JudyEv
- Somebody figured that out very quickly, because it never happened again. By the time the bars let out, we were well in another part of town.

• Philippines
21 Mar 16
Oh, I hope a company will take over to continue what has been started. It's for a good cause, so it is sad that it would be over.

• Denver, Colorado
21 Mar 16
I hope so. This would be the third one to fold so far.

• Preston, England
20 Mar 16
hope someone is able to keep the event going and well done in your own support for the event and its worthy causes

• Denver, Colorado
20 Mar 16
There are, for instance, several mutual fund companies that could easily afford it. I know, because I used to work at one. They rake it in.


• Denver, Colorado
20 Mar 16
It was the best bike available when I bought it. It's an entry level bike, but a good one. But I am a Trek guy.

• Banks, Oregon
20 Mar 16
Dang that sucks. I hope they don't cancel it.

• Denver, Colorado
20 Mar 16
Me too. It was a really fun ride.

• United States
20 Mar 16
With a change of management (often) comes a change of donations, funding, etc. I hope they won't have to let it go. Not only for your sake but the sake of the charities it benefits.

• Denver, Colorado
20 Mar 16
I hope someone takes it over. It's a very popular ride that benefited a great cause.