Ending my birthday with...

United States
March 22, 2016 11:23pm CST
More ice cream of course... Today was an alright day (for me), I went to eat, I went to the mall, my mom bought me some stuff. I also wasn't itchy from my psoriasis and that is a pretty big deal to me. Now I focus on hubby's birthday (March 24) and my trip to meet the in laws (March 29).
6 responses

• Pittsburgh, Pennsylvania
23 Mar 16
@thedemonicangel
Tell the husband an early Happy Birthday for me! I am glad you didn't have to itch. I understand how that can be a big wall for you I once had contact dermatitis over my entire body and itched so bad because I picked up a caterpillar and wasn't aware I was allergic to them! Hope you have a super Easter and have a great time at the inlawI will be alone for Easter probably, I will eat something I attempt to make, and I will spend some time on mylot and then spend some time reading and taking my free online college courses! I will have my sister here on Holy Thursday because she is coming because she will be on vacation for Easter! She didn't want to go, but I insisted as she has been under a lot of stress lately

• United States
23 Mar 16
I understand stress. I hope your sister can relax some while she is there.

• Pittsburgh, Pennsylvania
23 Mar 16
@TheDemonicAngel
Thanks for the wish! I am hoping too! They get to see the Harry Potter exhibit, and I read there are rides, and my nephew is tall enough to go on the Harry Pooter one Gee He is almost taller than Aunty "Marty" He loves rides, and so does my sister! They g the a local amusement park a few times each summer! I am relieved they are going there because the cruise they were offered the country they would get off the ship only one American a year gets kidnapped for ransom. My sister said that would be her husband because he has such bad luck! She wasn't interested io taking the chance and never said she wanted to go to the country before!

• United States
23 Mar 16
@Marty1
amusement parks are fun. Our town just built a brand new water park that will open in 2 months. Not sure if I would go


• Saint Vincent And The Grenadines
23 Mar 16

• United States
23 Mar 16
It was vanilla with bits of hersey's kisses with caramel.

• Pittsburgh, Pennsylvania
25 Mar 16
@TheDemonicAngel
I haven't bought ice cream in ages but your vanilla and caramel nd chocolate sound absolutely delicious I must know where you bought it! I have to have it! My mom would love it as she is in love with caramel and vanilla ice cream and she wouldn't mind the chocolate!

• United States
25 Mar 16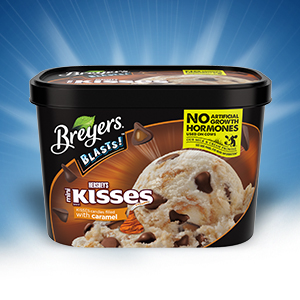 @Marty1
There is a store here called HEB that sells it but you may be able to find it elsewhere.


• United States
23 Mar 16
That is great for you not itching, My mom itches for dear life and her body is all scared up.

• United States
23 Mar 16
I really wish mine would clear up. I had flawless skin when I was younger but now I have anxiety issues about it.

• United States
23 Mar 16
@TheDemonicAngel
I am not sure if that is what is in my scalp right now I know they gave me the cream for that treatment and I keep scratching and flakes keep dropping. My mom is a mess but she started some shots but nothing will ever get those scars off her skin. I mean almost half her body is ruined.

• United States
23 Mar 16
@sharon6345
There are fade creams on the market but I am not sure how good they would work on those types of scars. She could tried coconut oil or she butter. You might have it in your scalp because mine is the same way.


•
23 Mar 16
I hope you had a blast on your birthday. And, advance birthday greetings to your husband.

• United States
23 Mar 16
Thank you very much and he appreciates it as well

• Pune, India
23 Mar 16
Great !!... I hope you really enjoyed your day... Best wishes... Birthdays are always special , specially when you have people round you to make it special for you. :)

• United States
23 Mar 16
I just wish I had more family around.

• Luxembourg, Luxembourg
24 Mar 16
Glad you had an awesome day. Advance birthday wishes to your hubby. Have fun guys.