Help From A friend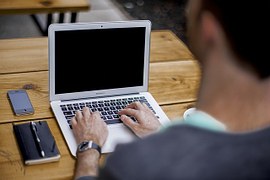 Bangladesh
March 26, 2016 5:39am CST
The friend is actually the friend of my virtual network, I don't know him personally, today i face a problem regarding my modem in laptop as it didn't connected and i made a phone call to him for help as he was a CSE student, he helped me and i recover my modem and solved the problem. Thanks for him, i never met him but he helped me this way, i'm impressed!
7 responses

• Stanton, Kentucky
26 Mar 16
It's so great to be able to make friends with people we will never meet but who enrich our lives in so many ways!

• Philippines
26 Mar 16
Wow that's great. It goes to show that you can have some reliable friends online.

• New Delhi, India
26 Mar 16
@SHOHANA
,Great.This very clearly shows that some virtual friends of yours may be as good as your real friends.

• New Delhi, India
26 Mar 16
@SHOHANA
Thanks.And you too.



• Perth, Australia
11 Aug 16
@SHOHANA
That's good that you have a friend who can help you! :)

• India
11 Aug 16
@VivaLaDani13
Friends are trending these days. Are you buying?


• Perth, Australia
12 Aug 16

• Philippines
26 Mar 16
I had the same friend a few years back. I had some problem with some computer software and he helped me. He lived in another country and we just used Skype way back then to communicate to each other. He was a great help to me. Unfortunately we lost contact three years ago and not sure if we'll ever talk to each other again. It's great to have friends like that even though we haven't met them in person.

• Philippines
26 Mar 16
Good to know someone helped you with your problem. Thanking him is best move.