Getting Back Into Fabric Crafting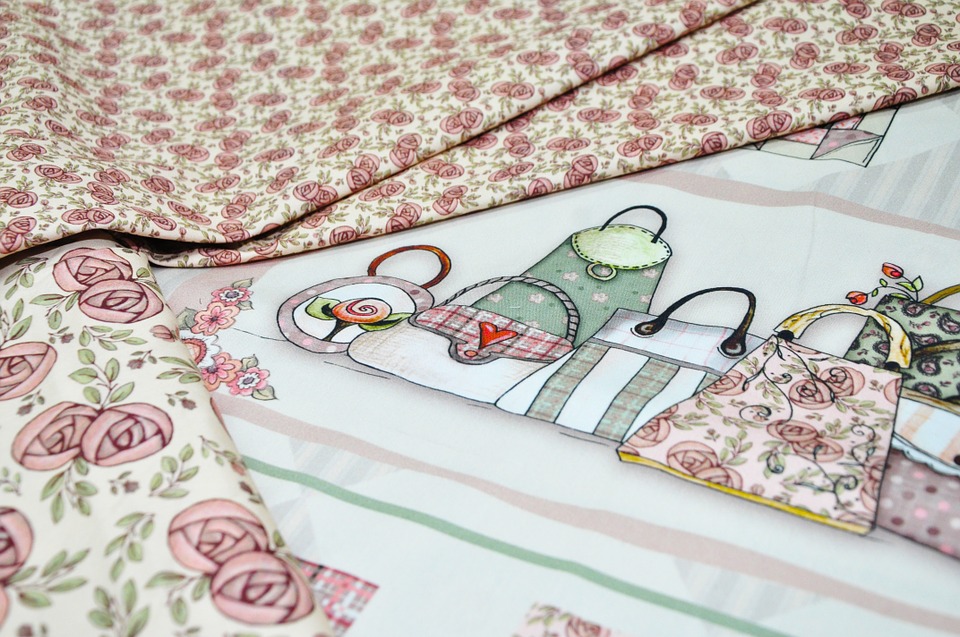 United States
March 26, 2016 11:40am CST
I love this image that I used in this post. I love it so much that when I saw it, it began to inspire me to get back into fabric crafting. I have a ton of fabrics of all kind that are just waiting to be used. I was very much into quilting, appliques, and sewing at one point. I think that after I retire in two months I will start getting involved in it again. Maybe start a blog. I love fabric crafts. I might even give selling them a try. How do you feel about them? Image from:

Download free images about Patchwork, Tissue, Manual, Crafts from Pixabay's library of over 590,000 public domain photos, illustrations and vectors - 996552
9 responses

• Canada
28 Mar 16
I had hoped to have a lot more time for crafting, sewing, quilting when I retired. Now I spend a lot of time taking my father to different medical,appointments,

• United States
28 Mar 16
@Morleyhunt
when I am waiting for doctors I cross stitch. I do hope that I will have the time.

• United States
5 Apr 16
@Morleyhunt
that is a full time job. I am glad that my sister has gotten to the point she can go in a cab or other things. I still take her at times.

• United States
27 Apr 16
all that fabric'd be hauntin' me, lol. what'm i sayin'?? i've got quite a bit here myself, but there's only so many hours'n a day. congrats'n yer upcomin' retirement!! no doubt yer gonna put that free time to good use. i hope ya do get back into the craft 'n do well if'n ya decide to sell 'em. i started quiltin' 'gain 'bout a year 'go, gives me somethin' to do when i can't get outdoors. 'n when slumber'll not come.

• United States
30 Apr 16
@crazyhorseladycx
I love crafting with fabric. Quilting is one of the things I also do for relaxation. While you are quilting it's hard to think of anything else.

• United States
1 May 16
@HazySue
so true. 'xcept i do often wonder how many band-aids there's left, lol.


• United States
5 Apr 16
@HazySue
I never want to part with anything I make.

• United States
1 Aug 16
Oh my do I have the fabric laying around here too! I need to cut it into strips and squares and have those then sorted by color and size. Well, that alone would take me months to accomplish!

• United States
5 Apr 16
I have the collection of fabric, etc. and need to get busy using it. Have you ever looked at the Missouri Star Quilt site. They have a special bargain every day. I had not ordered any precuts in months but I did yesterday. This is a wonderful image.

• United States
10 Apr 16
@GardenGerty
I will have to check out the site. I love bargains.


• United States
28 Mar 16
@Bellatricks
I can't wait to start creating things. I have gotten the fabric bug back.

• Boise, Idaho
27 Mar 16
This is very cute. Wouldl love to see some more ideas you have.

• United States
28 Mar 16
@celticeagle
as I make things I will take a picture and write posts about them.

•
27 Mar 16
They are lovely! I like your plans about fabric crafts. Go for it!

• United States
28 Mar 16
@rina110383
I love this fabric. I am definitely getting back in the fabric crafts creating mode.