How far would you go to defend yourself?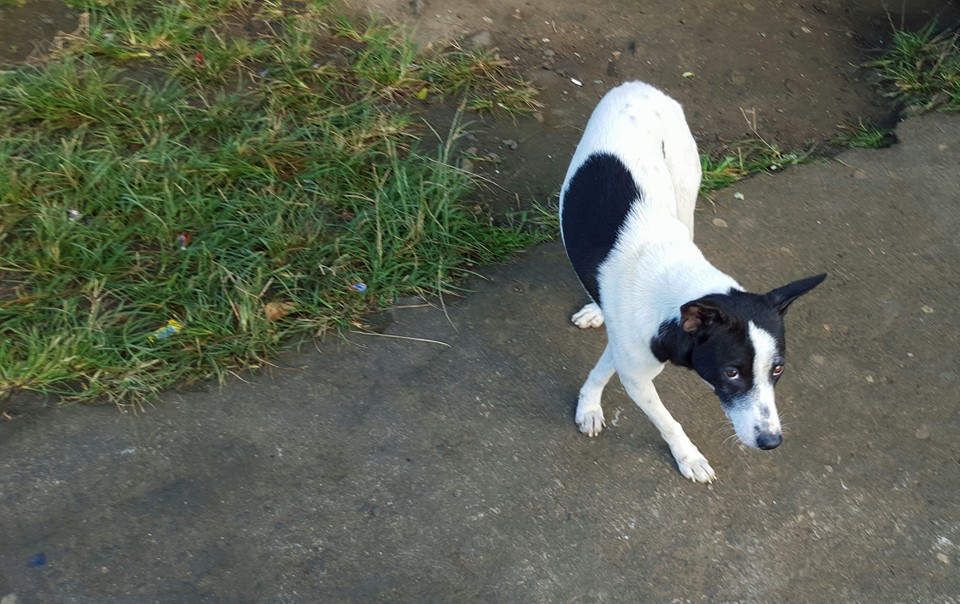 Australia
March 27, 2016 6:40pm CST
. Good morning everyone!.. The first thing I heard on the news this morning is , a homeowner was charged of murder after he beat the intruder to death.. The relatives of the intruder said that he did not deserve to die that way. I'm thinking, it would not have happened if he didn't break into someone's home would it?.. I don't know how I would react if I found an intruder inside our home. but one thing for sure, I would defend myself and my loved ones in any way I can. If the intruder dies in the process, murder won't be the cause of his death... The homeowner in this case did not apply for bail. I hope nothing like this happens to any of us. But in these days and age, we just don't know .. How far would you go to defend yourself? Take care you all.. Bess .... I took a photo of this dog I found on the street while I was waiting for a ride to town..I thought maybe he was posing for the camera, or maybe just suspicious of me and ready to defend himself in case .. but he looks friendly though


Thousands sign petition to free murder-accused father Ben Batterham
7 responses

• Bern, Switzerland
28 Mar 16
Poor home owner.As you say, if the intruder did not break into a home, he`d still be alive.It could have gone any way,the home owner could have been killed had the intruder had the upper hand. I do not have any sympathy for burglers and if l saw a place they were being beaten up, l will not raise a finger to help.But do they deserve to be killed? sometimes yes, time in prison never seem to stop them, they stay in prison, come out and pick up where they left

• Australia
29 Mar 16
Yes, prison seem to turn them to commit worse crime when they get out ..

• Bern, Switzerland
29 Mar 16
@norcal
it doen not make a big difference, l have been burgled 2X while on holiday homes, this was not my home so i do not have personal properties there but the little things they take, the real fear they put in you, will they come back, should you contact the police, do they want to harm you next night? Still stand by what l said, i could not lift a finger when a burglar was being beat up.

• Philippines
28 Mar 16
That is sad because it's what every homeowner would do if there is any intruder in the house . It is an act of self defense so how can it be murder . I hope the homeowner will win this case .

• Australia
29 Mar 16
Obviously he used excessive force that led to the burglar losing his life .. but I can understand when we get angry that the rush of adrenaline is difficult to control ..

• United States
28 Mar 16
We should be able to defend ourselves in our own homes.

• Australia
29 Mar 16
Yes indeed.. it's really not the homeowners fault if he reacted with force protecting his family..

• Roseburg, Oregon
28 Mar 16
What happened o the make my day law. We have a right to defend our property.

• Australia
29 Mar 16
We do have the right to defend our loved ones and our property .. I hope this homeowner would be found not guilty..

•
28 Mar 16
I would also do the same. If I need to kill the intruder in defense of myself, my loved ones and my property, then, by all means, I'll do it. Here in my country, the act of killing the intruder will be justified by self-defense, defense of property and loved ones.

• Australia
29 Mar 16
We just don't know how the shock of finding an intruder can force us to do things ...


• Australia
29 Mar 16
Yeah , I would probably end up in that predicament if I found someone in my child's bedroom in the middle of the night..

• Philippines
29 Mar 16
the intruder already intruded to the homeowner's house and that is trespassing. It is always our instinct to protect ourselves or our family should an unknown man enters our home. I agree that the crime committed is self-defense. Or if there was another reason of the intrusion, then the authorities should be aware of that and let justice be served.

• Australia
29 Mar 16
Yes, let's hope there is justice ..