Happy Easter!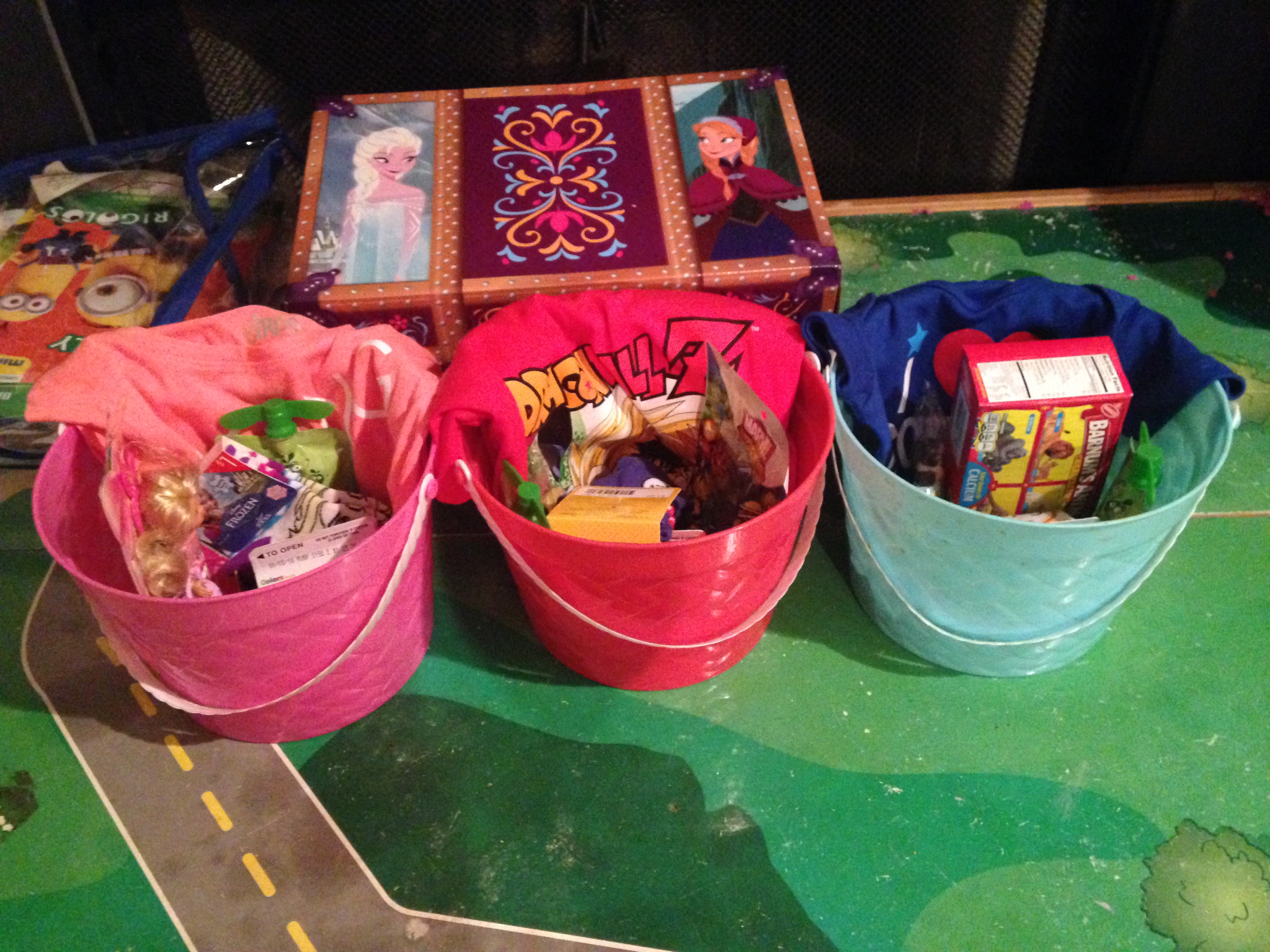 United States
March 27, 2016 8:42pm CST
Happy Easter eveyone! Today we where busy with waking up showing the kids what they got which was each a new shirt, no candy bit they where happy with what they got. They got dressed we went to church like we where asked to. My husbands Mamaw wanted us to take our kids with them to church. Both me and my husband are not huge fans but we take the kids every now and then for our family. After church was over we went home changed quickly so we could head to my parents house had breakfast the kids got there Easter baskets that was there. We hanged out of there till it was lunch time and the off to my husbands moms house. The kids hanged out ans played we had lunch talked about next weekend. From there we head over to my husbands grandmother's houses the kids had an Easter hunt hanged out with their cousins. We had dinner and dessert and back home for bed at 7:30pm. We where the first to leave since we to have the kids in bed by no later then 8pm for tomorrow. It was a long but good day!
4 responses

• United States
15 Jun 16
Seemed like you all had fun!

• United States
16 Jun 16
I think the kids had more fun then we did.


• United States
28 Mar 16
Sounds like you were travelling and eating and enjoying the Easter festivities with satiated tummies and smiles ! Glad to hear your Easter was good, now it is almost my bedtime (past 1 am) so I will say good night for now . . .

• United States
16 Jun 16
Yes we where enjoying our time not so much Gru traveling to everyone's house

• United States
28 Mar 16
Sounds like you had a long day but spending time with family is always fun! Happy Easter!

• United States
28 Mar 16
Oh yea, it's like this every holiday.

• United States
28 Mar 16
That was very nice and the family sounds happy to have spent time together.