Archaeology and the Bible: Beehives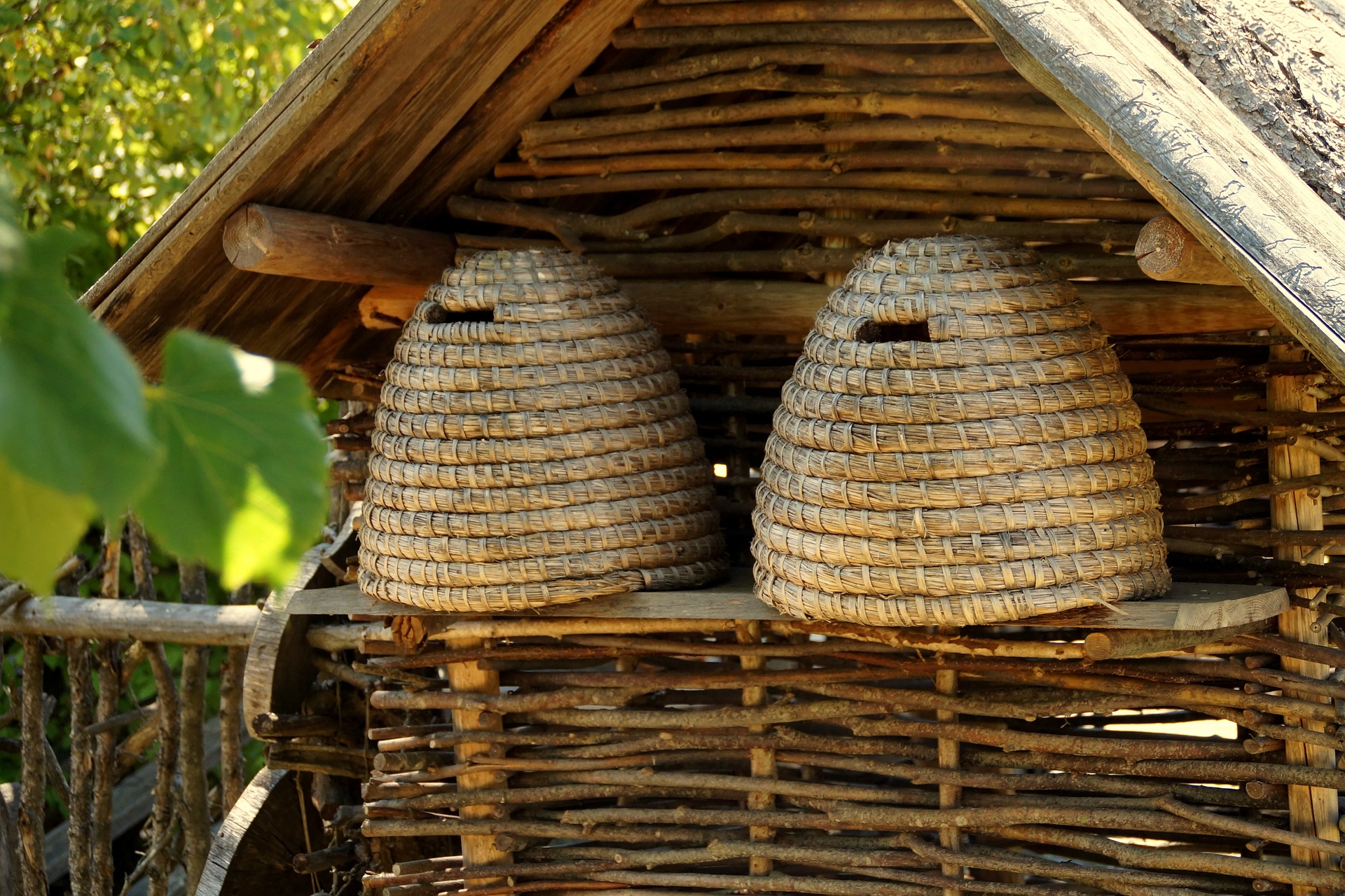 United States
March 28, 2016 11:32pm CST
I have written several posts about this subject, but I just came across another interesting find and thought it would be worth sharing. At Exodus 3:8 says: "And I am proceeding to go down to deliver them out of the hand of the Egyptians and to bring them up out of that land to a land good and spacious, to a land flowing with MILK AND HONEY." When the Israelites settled in the Promised Land, they raised sheep, goats and cows, which produced an abundant amount of milk. But, what about the honey? Some persons believe that this "honey" was a sweet syrup made from dates, figs or grapes, because most of the Bible references to honey of bees is to wild honey, not to a cultivated crop. However, recently, Archaeologists found more than 30 beehives, in three rows, and that the total area would have contained some 100 beehives, which scholars estimate, produced as much as half a ton of honey annually. The Hebrew University press release stated: "This is the earliest apiary (beehive colony) to be revealed to date in an archaeological excavation anywhere in the Ancient Near East, said Professor. (Amihai) Mazar. It dates from the 10th century to early 9th century B.C.E." Beeswax was ALSO used in metal and leather industries, and for writing boards. The press release continued to say: " While the Bible tells us nothing about beekeeping in Israel at that time, the discovery of the apiary at Tel Rehov indicates that beekeeping and the extraction of bees' honey and honeycomb was a highly developed industry as early as the First (Solomon's) Temple period. Thus, it is possible that the term "honey" in the Bible indeed, pertains to bees' honey." I found this very interesting information. I hope you did too. Bible critics have NEVER been able to prove the Bible to be wrong, by means of archaeological discoveries. Instead, archaeologists continue to confirm MANY Bible accounts as true and accurate. So, even though CRITICS are constantly calling Bible accounts into question, saying that they are inaccurate and false, as of yet, not once have archaeological discoveries, proven ANY Bible accounts to be wrong. Picture by Pixabay
3 responses

• Canada
30 Mar 16
A great subject, I'm familiar with this topic, and I think there may be some confusion to people who read the statements. In actuality, statements about dvash meaning a syrup from dates isn't questioning the Biblical account, only the meaning of the term or to which it refers...do you understand the difference? Honey isn't a Hebrew word, and it's not the word the Bible is using, the term it is using is dvash, and all they are talking about, is the meaning of the term itself in it's original context. That is, what is at stake here isn't a referrence to the text or an attack on the Bible, but what the term actually meant. The truth is, even if the term referred to something made from dates, or to wild bee honey, it does not change the effect of the promise that God was bringing His people into a good land. This isn't actually all that uncommon, because there are certain Hebrew terms, and Greek terms, which we don't specifically know to what they originally referred (as in the case of certain species of trees, birds, or precious stones)-now, that is on the talk on the meaning of the term, and there are of course things which are attacks-but I think people need to understand the difference between an attack on the historical nature of the text, and attempts to look at what the Bible was actually saying...and they must also understand when in practical purposes such statements side track from the main issues which the Bible is talking about...akin to Paul telling Timothy not to get envolved about arguments concerning the Law which distract certain things and the work of ministry to which he was to be active in. Whether dvash originally meant wild honey, or another delicy, does not change the fact that His promise was to lead His people into the goodness of His provision.

• United States
31 Mar 16
Yes, you are right about that. I had just recently came across this archaeological find and thought the information was worth sharing.

• Canada
1 Apr 16
@IreneVincent
it was absolutely worth sharing, because you are correct Biblical claims are actually better asserted then some tend to realize, and the Biblical authors were very interested in what we would call "history", it's a statement which modern scholarship has had to take more seriously in the last 60 years, but not everyone is aware. As well, it helps give people a sense of the reality and historical continuity with those events, their lives, and their relevance to us today:)

• United States
1 Apr 16
@HebrewGreekStudies
Very well said. I love delving into Biblical history and archaeological finds that support the Bible. There are MANY. You would probably be much more interested in that than the average person here on MyLot, because of your education, but I usually hesitate to write about it here.


• France
29 Mar 16
It is interesting. The oldest beehives we have in France are also from the end of the Bronze Age, a bit more recent that these ones. At this time they were long jars in pottery perforated by holes for the bees. I do not think that archeology is here to prove that a writing is wrong or not. I am an archeologist working on Roman archeology. We work to know better the life of ordinary people. It is difficult to do a relation between the data and the objects we collect and historical events, and it is a perilous exercise : sometimes it works, sometimes not

. If something found in Israel or elsewhere was not fitting with the Bible, it would not fit, and I believe that it would not change the faith of people.

• United States
29 Mar 16
Archaeology, I agree, is NOT "here to prove that a writing is wrong or not," and I am not an archaeologist. However, I have done a LOT of research on this subject and oftentimes, I have found that Bible critics, not archaeologists, make statements to discredit the Bible writings and then when archaeological discoveries are made that prove the Bible to be true, the critics are silent.. While their criticism is widely published, the discoveries that prove THEM wrong is rarely published, at least, published in a place where the general public can read this information. I guess I should have worded what I wrote differently, so as to highlight the Bible critics in there quest to discredit the Bible. So, I went back and edited what I wrote. And I thank you for your clarification. I really do.

• United States
11 Apr 16
Interesting topic, there is so much proof out there, especially now that we have the internet. I especially love the picture of the Beehives.