Pay off 30 years mortgage in 11 months with Google Adsense revenue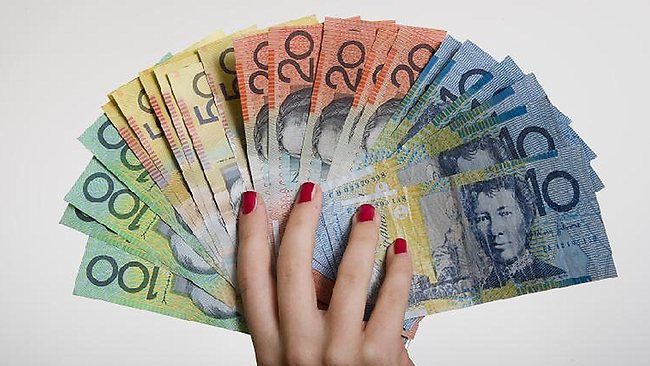 Singapore
March 29, 2016 7:23am CST
It seems like a Google Adsense success story with a twist. Not many Adsense publishers can pay off 30 years mortgage of nearly A$200,000 in 11 months. However, Ai Takagi and her husband, Yang Kaiheng, did that in 2014. They set up a website named The Real Singapore (TRS) and wrote many articles that spread lies and promoted ill will among Singaporeans. Both of them were not even in Singapore. They lived in Australia, but they saw a niche in promoting racism, and hatred. They made about A$473,595 in about two years when they had the website up and running. However, their articles were lies, and they were charged in Singapore court under Sedition Act. Takagi was sentenced to 10 weeks in jail. Her husband had pleaded not guilty. While I love to have this kind of income, I do not want to go into this niche. It causes social unrest and hatred among the different races and religious groups. I rather write something loving, and uplifting, not using lies to stir up ill-feelings and anger. Image credit to http://www.theaustralian.com.au

Advertising revenue earned by the owners of socio-political website The Real Singapore (TRS) was used to pay the mortgage on an apartment held jointly by TRS chief editor Ai Takagi and her then boyfriend Yang Kaiheng, a district court heard yesterday.Takag
10 responses


• United States
29 Mar 16
Yup, but that is the way of the world for some.

• Philippines
29 Mar 16



• United States
29 Mar 16
That's crazy, but hatred and racism is very real. What about starting a non-racism site that shares the wonderful side of humanity?

• Singapore
29 Mar 16
I think for the kind of money that they made, they got off very lightly. After all, they made nearly half a million dollars, and they had a fully paid off house now. They just had to go to jail for a few weeks, and then they are free to live a debt-free life again.

• United States
29 Mar 16
@scheng1
not sure having a criminal record is worth paying off your home. Plus, spreading hate is not my cup of tea.

• Singapore
29 Mar 16
@Cintronwriter
No difference to them. They live in Australia, though they are convicted and jailed in Singapore. I think after that, they can even write a book about their experience and continue their money making venture.


• Singapore
30 Mar 16
@gudheart
Of course it is not worth. Now the current sentiment is against Muslims and refugees. Though you can spread lies and cause resentment against them, you will not be happy with the money earned this way. it is a bad thing to cause misery to others who are innocent and who are in a far worse situation than us.


• Philippines
2 Apr 16
that's the problem. people are quick to believe then pass on anything and everything they saw, without bothering to digest and verify it first.

• Singapore
3 Apr 16
Sometimes it is hard to verify. When a fight breaks out, you may not even know how it breaks out. You probably see someone hits someone else, but you do not know why or the reason for it. If you want to create trouble, you can write a blog post about it, and tell lies about the cause of it. Nobody will question you closely as you are writing as a witness.

• Philippines
3 Apr 16
@scheng1
people will write their side of the story


• Malaysia
30 Mar 16
It's sad to hear that. It'd be good if they write about the truth and really promote the country well, then they will be happier to earn the money, but perhaps they won't be able to earn so much in such a short period. I am not sure if they think it's still worth to do so.

• Singapore
30 Mar 16
Yes, they will not likely to earn much if they write the truth, and write good things. I think it is the same in every country. Bad news spread faster than good news, and many people just take the bad news as gospel truth even when these are lies.

• Malaysia
31 Mar 16
@scheng1
It's really sad to hear that. Why would people prefer to read negative news, rather than positive ones?


• Philippines
29 Mar 16
I agree with you. I won't resort into such kind of writing just for the sake of money and put my future into such misery.


• Philippines
30 Mar 16
@scheng1
As for me it is not all about money, it is my reputation that matter most.


• United States
29 Mar 16
Even sadder is people supported them by reading what they wrote.