That Dragon, Cancer (Video Game Topic)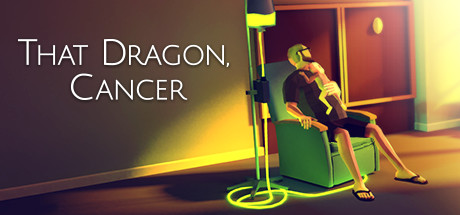 Peoria, Arizona
March 29, 2016 3:31pm CST
Trigger warning: Cancer discussion If I was to list a game for a top 5 game of the year list it would be THIS game. I have never actually played this game, but I watched a youtuber, JackSepticeye play it. With that aside THIS GAME, holy mother this game. Has anyone else played it? If you haven't play it, basically it was created by a father and it was all about the journey about raising a child with cancer. It shows all the stresses and woes that it is to deal with someone with cancer. I have a best friend had cancer and it was not pretty. He died in August of 2011 but it was not from cancer (another topic for another time). Anyway, this game is beautiful it does not take anything gently. Your heart will be ripped, tossed to the ground and stomped on by an ice age frozen mammoth's foot. That is how wonderful this game is. If you like games that have emotions and have a good experience, this game is something to play. If you do not want to play it, I suggest to watch JackSepticEye's playthrough of it. I say that because he makes a comedic relief while you are a destitute of sorrow.
3 responses


• Peoria, Arizona
30 Mar 16
It is amazing if anyone can play this with out crying.

• Peoria, Arizona
30 Mar 16
@PapaBits
I could not watch the playthrough without crying. I am pretty sure if I were to have played the game I would have had to take many breaks because I would be sobbing. The game is only 2 hours long!


• Phoenix, Arizona
29 Mar 16

• United States
29 Mar 16
Tough subject - not sure I could do this one as it's a bit too close to home for me, which is why I lean towards humor. I might have a look at the playthrough you mentioned because of the comedic relief, not sure. You certainly make the game sound good though. :)

• Peoria, Arizona
29 Mar 16
Yes, if it is a tough subject then I suggest the playthrough because at least there is another person speaking during the game. He is a funny guy as well! A cute young irish guy! So that should make it even more worth watching!