Going to see a dentist is expensive!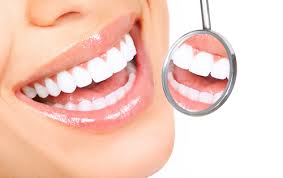 Guangzhou, China
March 30, 2016 10:30am CST
Two months ago since one of my tooth needed to refill. So I started to go to see a dentist. And today it is my third time because there are some procedures to finish my case. I must say that it is quite expensive. Hopefully the fourth time will be the final time and I hope the cost will be within $600. This is why I always require my son to cherish his teeth. No matter how much I spend on the dental products, it will not be as expensive as going to see a dentist

8 responses

• United States
30 Mar 16
Yes it is crazy expensive here too..if you choose to pay less,, you will get a butcher.

• United States
30 Mar 16
@youless
No? You would like a gold tooth?


• Guangzhou, China
31 Mar 16
@TiarasOceanView
Of course a gold tooth will look horrible. However, if one day I am poor, at least a gold tooth will mean a lot

I just can't understand why my dental cost is even much more expensive than buying a gold tooth



• Calgary, Alberta
30 Mar 16
Dental Health is important to keep us safe from many diseases but many people dont prioritize it because it is indeed expensive. Many dentist in the US are rich though because it is prioritized in the US thanks to dental insurance.

• Calgary, Alberta
31 Mar 16
@youless
There is no dental insurance here too. Americans and Canadians are lucky that their dental insurance is covered.

• United States
30 Mar 16
Even with dental insurance, the cost of care is still very high!

• Newport News, Virginia
30 Mar 16
@youless
I don't have dental insurance either,I went to the dentist last year,and he looked in my mouth and told me, he was going to send me to a specialist, because he needed to put me under, and he needed to know if i could go under, because all my teeth need to come out, I went to the specialist, and he told me I needed to have all my teeth removed, because they were all bad, I haven't had my teeth removed yet because, it will cost me $2,000 to do this, I have to come up with the money from some where.

• Guangzhou, China
31 Mar 16
@TLilly15
Wow, that's quite expensive. However, the worst is not even the cost yet, just try to think about removing all the teeth... It is not only painful, but also you have to worry about your look for some time since there is no tooth. I am really sorry to hear that. In fact right now I have one wisdom tooth and I even dare not to pull it out




• Budennovsk, Russian Federation
31 Mar 16
it is incredible expensive here too. Once I had to pay half of my salary for 2 fillings. That is the joke I recently heard - God gives a person their teeth only twice in life. The third time we have to pay for it


• Pasig, Philippines
30 Mar 16
Wow that was really expensive! I would love to marry a dentist in your area. Lol! Seriously speaking, we cant really save all our tooth because as we grow older chances are we will also lose all or mosr of them. I think its much cheaper if you just let the dentist root it up and have them to make you dentures.

• Guangzhou, China
31 Mar 16
In fact it is always a good idea to marry to a doctor

In fact long time ago I even wished my son could be a dentist and therefore I would feel relaxed after I grew old. But it seems that he will not be a dentist. Anyway, I hope he will be a scientist