When something you only read about happens to you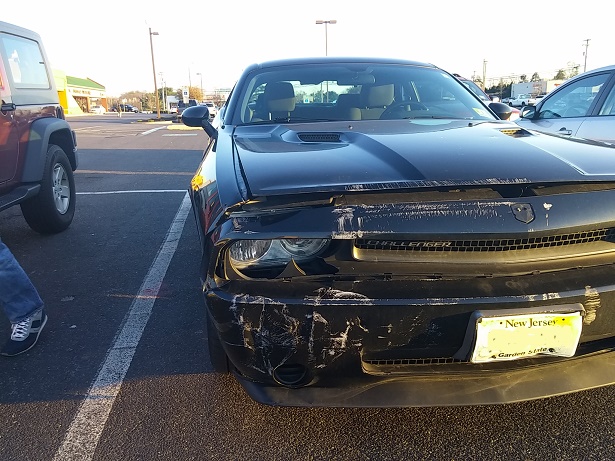 Gloucester City, New Jersey
March 30, 2016 1:45pm CST
You know what I mean. You read stories in the paper about this or that person who did something incredibly stupid and you can't quite understand how it could have happened and are pretty sure it will never happen to you. You've read about old men or old ladies who suddenly crash through the front of a convenience store because they thought they were either in reverse or hitting the brake. Although you feel sympathy for them, you know you'll never experience it. But then, one day, you're sitting in the passenger seat of a friends car after having dinner together and pull up to a Walgreens so he can run in and get a bottle of Gator-Ade, when it happens. The very thing you KNEW could never happen to you. He suddenly jumps in the car like he's trying to get away from someone and hits the gas (he always would leave the car running). Tires screech and I'm thinking he's trying to leave. That's when the front wheels jump the curb and *BOOM* we crash into the side of the pharmacy. I was so sure we were going to go through the wall, I pulled my legs up and got into fetal position while covering my head. I fully expected to have bricks and glass raining down on me. I got thrown forward against the dash, but no airbags deployed (I was surprised). I started screaming at him (with one particular expletive being front and center). He backed the car down off the sidewalk, got out and walked around the front and just stood there looking at it. You could see on his face that he couldn't believe what he was seeing. You could see the absolute shock in his face. I finally hollered out to him, did you call the police? No? Then I will. Someone else had called them already, but the dispatcher wanted to make sure I was OK, did we need medical attention, etc. They had already dispatched police, medical and fire to the scene. That's when we heard sirens. The look of panic that came over his face was incredible. "OMG! OMG! Why are they coming with sirens on??" "Because they have no idea what they're coming to deal with." That's when I decided to get out of the car and found I couldn't open the passenger door. Crap!! I'm not a small person. I can't exactly crawl over the console to go out the driver's door. I manage to get the door open enough that I can squeeze out and I go stand next to him. He's in full blown-panic mode by now. "Why are they sending a fire truck? Why are there sirens? OMG! OMG!" When the fire truck got there, the firement jumped out and basically took over the car, putting chucks under the back wheels, getting into the driver's seat to make sure the car was in park and turned off. He was "What are they doing to my car?!? What are they doing??" My father was a firefighter, so I knew exactly what was happening. I explained to him the potential hazmat situation that they were looking for. When they began to leave, I asked them if they'd seen any fluids leaking and was told no. We had that much going for us, anyway. The police, meanwhile, saw how panicky he was, how he was edgy and nervous and decided they needed to give him a sobriety test. I was asked by several if he was on medication of any kind. I realized that they thought he was under the influence of something when I knew that wasn't the case. They asked if this was his normal behavior and I explained his hyperactivity and how because this all happened it was worse than normal. He passed the sobriety test, but I was asked to drive him home...after he got two tickets. Until his insurance comes through with an estimate on repairs and a check, he's driving with the car in this condition. The fender had to be pulled out away from the front tire to be safe, but it is otherwise drivable. And, the reason it happened at all? He realized he'd left the car in drive and jumped in to prevent this very thing from happening and thought he'd hit the brakes. So, the moral of the story is - don't ever think something could never happen to you. It absolutely can.
4 responses

• Philippines
31 Mar 16
You know that reminds me, my brother got hit by another car last night when they were supposed to meet my mom at the restaurant. I just didn't know how did that happened, they didn't tell me. Well, how are you doing now? i hope your okay.

• Gloucester City, New Jersey
31 Mar 16
Oh wow - I hope your brother is OK. We were lucky. People had just walked in front of the car just before he jumped in. I banged my knee and nothing more. But, he blew up the trashcan - he hit it so hard, it just blew to pieces in all directions! I started laughing even while he was in obvious shock. We all have ways that we deal with some situations and for me, it was finding something to laugh about instead of stressing out. We were both OK and the store didn't get hurt, so all was good. But, I do hope your brother is OK. Humans are no match for 2000 lbs of metal.



• Philippines
30 Mar 16
That's true. Never say never.