Eastercon Diary - Saturday 26th March 2016 – Manchester's Fannish History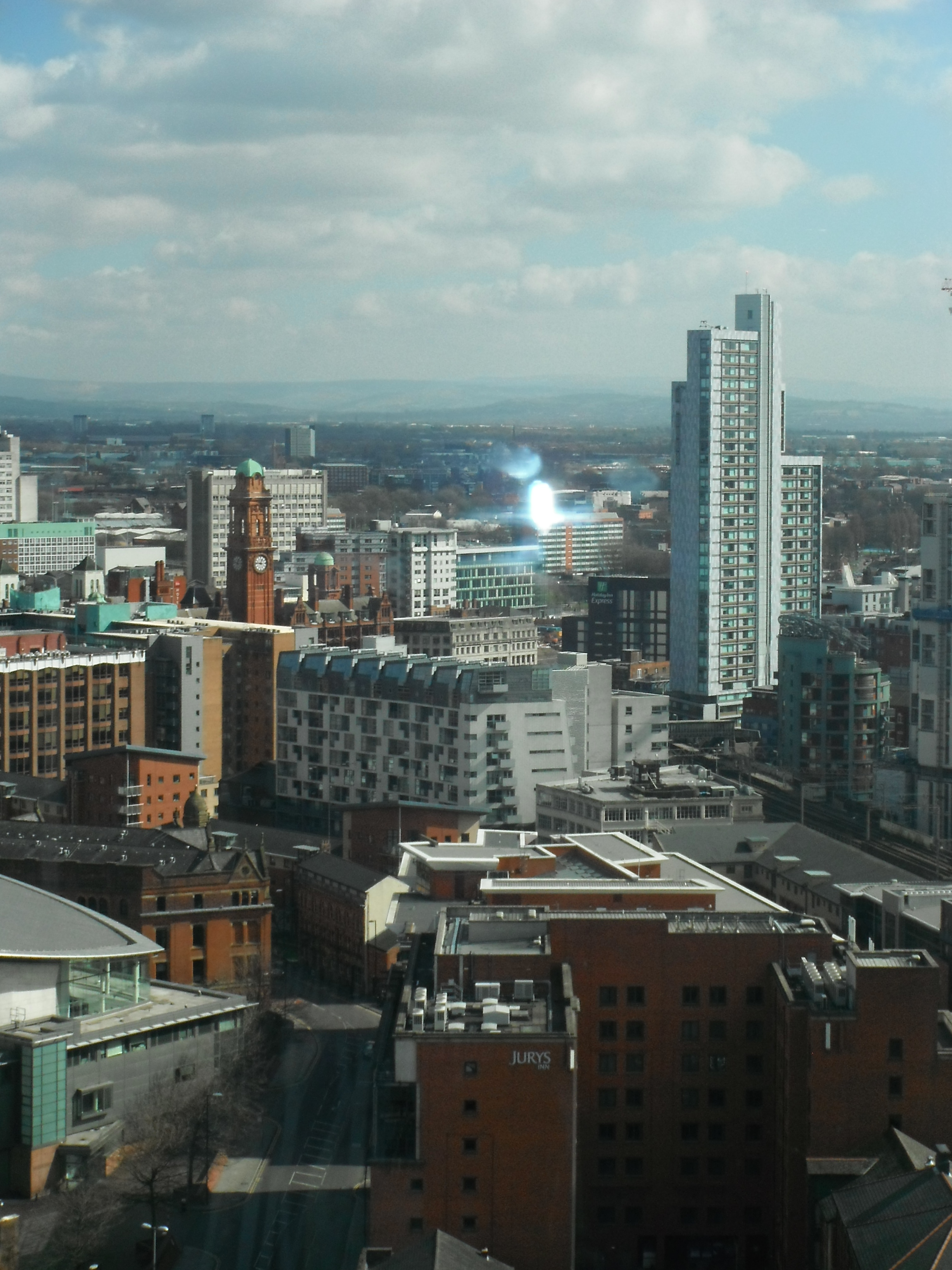 Preston, England
March 30, 2016 3:38pm CST
An important event for me, relating directly to Manchester's science fiction societies and groups over three generations. Manchester has always been a city of science. The atom was split for the first time at our university, and the first true electronic computer was built here among much more. There has been science fiction fandom in the city for a long time. Eastercon itself was first celebrated here in 1954, with pulp author John Russell Fearn as our guest of honour. It was the first Eastercon outside London. We did not get another until 1976 when Robert Silverberg was a leading guest. It returned again in 1988 with Connie Willis, Ian MacDonald (who returned this year) and Martin Tudor as our guests of honour. The 1998 event, my second Eastercon, after several Dr Who and Xena Warrior Princess media cons, was also where I first learned of FONT, the science fiction society I support and attend. FONT grew out of a university SF society called WARPED which is itself still active, and members of WARPED got together during this con to celebrate their 30th anniversary. Some of my friends are former elected WARPED committee members. The group has attracted many leading speakers including Dr Who Actress Sophie (Ace) Aldred, and authors Bob Shaw and Iain M Banks. My involvement with far less formal FONT coincided with my discovery of a new TV & Movie cult themed bar in Manchester, FAB Café, which is also still going strong and has ownership of leading SF magazine, Interzone, along with its radio podcast station. A leading journalist contributor, Ann Davies moderated the panel which included FONT members, Ivan Sinha, artist, Eira and Mark Slater (also a former WARPED member), as well as Bill Burns, who had great memories of earlier conventions to share. One convention had officially been designated as a teetotal event but ale and wine had been smuggled in in various ingenious ways, including being dropped down chimneys from the roof. Manchester had in the 70's seen the rise of many underground subversive publications, especially those of Savoy Books, which was eventually closed in the grossly unfair anti-porn raids of God's cop James Anderton. Science fiction second hand books and memorabilia was often used as a front in shops mainly selling erotica, and SF fans including myself often went to such shops just for the science fiction. It was fantastic to see and feel a modest part of our city's rich science fiction heritage which will hopefully continue for many generations to come. Arthur Chappell
4 responses

• Eugene, Oregon
30 Mar 16
That is interesting that Manchester has a science and science fiction background.

• Preston, England
30 Mar 16
very much so - I'll present more on it with later convention reports too

• Centralia, Missouri
1 Apr 16
I see neat Doctor Who stuff over there now and then, just in general, and I am sad it's there and I am here!

• Colorado Springs, Colorado
30 Mar 16
Sneaking booze in through the chimney. Now I've heard it all.

• Banks, Oregon
30 Mar 16
Sounds like a fun event and, glad you had a good time.