The Largest and Most Powerful of All Living Land Mammals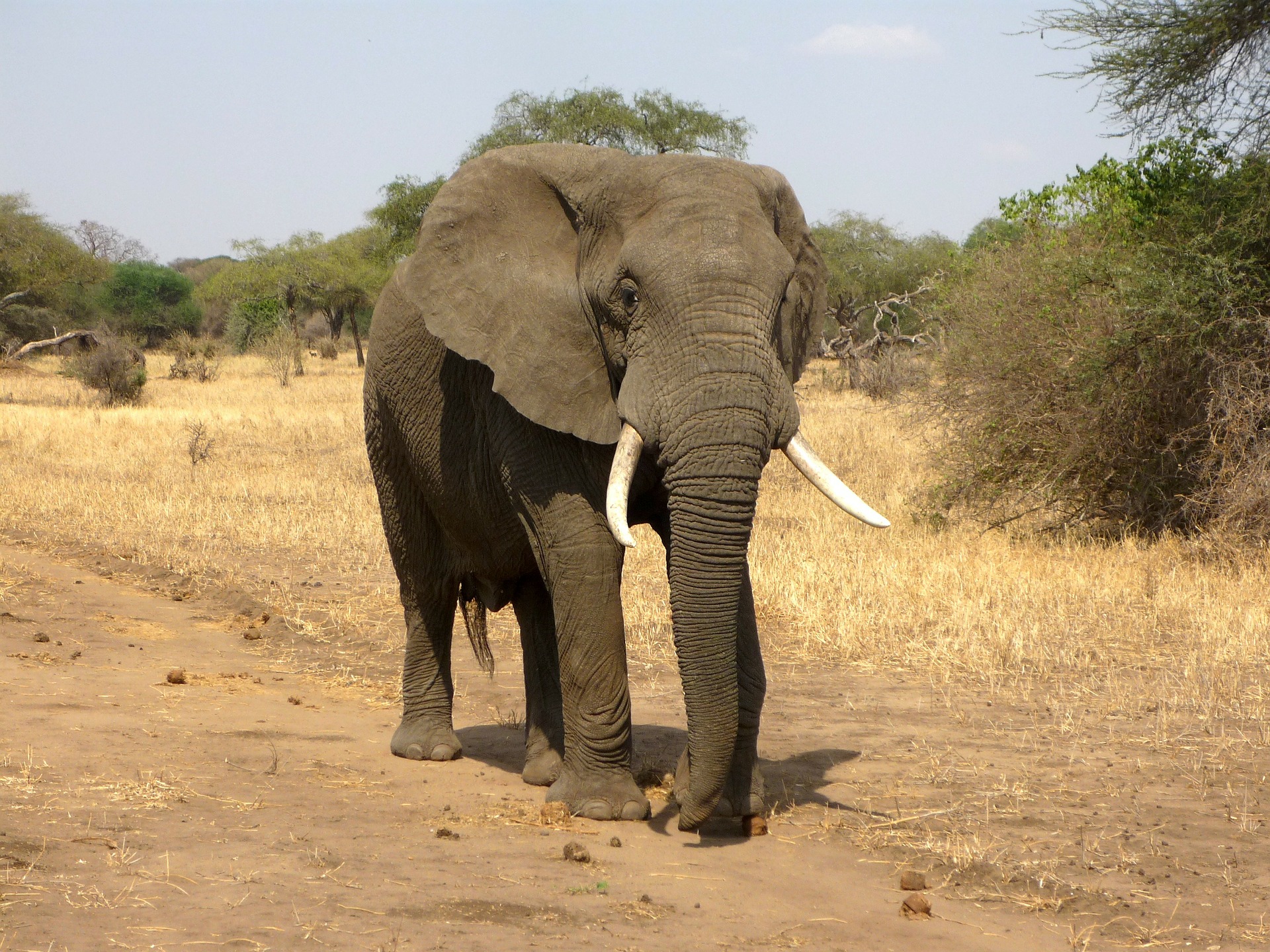 United States
March 30, 2016 10:34pm CST
The African elephant is the only mammal that fits that description. While it is large and powerful, it is also among the most gentle and it lives in peaceful family units. Basically, the African elephant lives on open grasslands, but is adaptable enough to live in a variety of habitats, as long as there is a good supply of drinking and bathing water. They like to bathe daily and then coat their skin with mud to protect from insects. African elephants are strict vegetarians, eating a wide variety of grasses, foliage, fruit and small branches and twigs. One sad note is that when elephants loses the few teeth they have, and are unable to grind their food, they will die of starvation. This usually happens around the age of seventy. An interesting thing is that elephants even try to bury their dead with leaves and twigs and they also grieve over their loss, by staying by the dead animal's 'grave' for many hours. A full-grown male is about 10 feet tall at the shoulder and can weigh up to 6 tons. The female, who is smaller, stays pregnant for 22 months and usually gives birth to just one calf. They live in sub-Saharan Africa and need to eat up to 500 pounds of vegetation every day. They also drink up to 40 gallons of water at a time. The largest tusk ever seen was 10 feet long and weighed more than 229 pounds. An elephant can also outrun a man and a herd on the move can cover 50 miles in a day. Have you ever been up close to an elephant? Picture by Pixabay
2 responses

• Banks, Oregon
31 Mar 16
Yes, Elephants are among my favorite animals, the most powerful, intelligent, gentle and, courageous. I have only seen them at the Zoo.

• United States
31 Mar 16
I've seen them at zoos and at the circus. I understand that circuses are being forced to STOP featuring elephants, due to the public outcry of the many people who have been informed of the cruelty that has been wreaked upon elephants by circus trainers in the past. The circus is in town here right now and I did not notice whether elephants will be a part of the show or not. We have taken the grandchildren to the circus here in years past and they loved seeing the elephants, but we are not planning to go this year.

• Banks, Oregon
31 Mar 16
@IreneVincent
I have seen them in the circus too and, I also heard that. Glad to hear it, because they belong in the wild. Circus life is too hard for them.

• United States
31 Mar 16
I have at the zoo. I wouldn't want to encounter any in the wild. I'm glad that circuses are no longer going to be using elephants and big cats. Elephants are too intelligent to be treated the way they are at circuses. The cats need more space than a circus can provide.

• United States
31 Mar 16
Yes, you are right about the elephants and the big cats too. Have you ever visited the web site "BlackJaguarWhiteTiger" It's a rescue organization, especially for BIG CATS. They rescue many of the big cats from circuses and other unhealthy situations. I love looking at that site every day on Instagram. The organization is doing a wonderful job saving these big cats and other animals and I love watching the videos and seeing the photos of these beautiful animals.

• United States
31 Mar 16
@IreneVincent
I follow Big Cat Rescue. I'm glad to see that more and more of these cats are being rescued from such bad places.