I changed.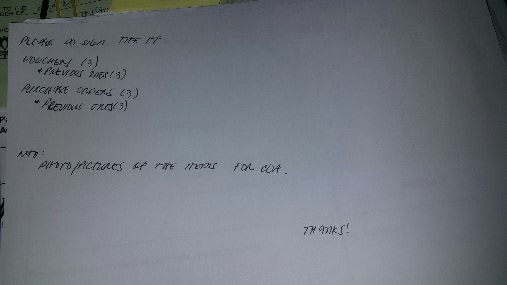 Philippines
March 31, 2016 8:36pm CST
Never had been into it, prefer those long ones. Cursive writing, long hand, joined-up. Gone were the days that i really write in long hand. And i wonder what had happened? Has it something to do with texting? Is it because in text or sms i can do shortcuts or accronyms. Maybe. All.my notes when i was still in school are.all written in long hand. My hand writing is not as good as the others, but it is readable. Lol. But now, i am really practicing like a 7 year old kid again. Have your writing changed too?
10 responses


• United States
1 Apr 16
Entirely yes. My writing is not recognizable to what it used to be my friend. I used to write so lovely and nice. Now it seems fast and lazy.

• United States
1 Apr 16
@Lucky15
I do not want my handwriting to go away. Do you know that they stopped teaching the cursive writing in school here now? How sad


• Philippines
1 Apr 16
@TiarasOceanView
they still do ma'am. and in middle school or elementary school :))


• India
1 Apr 16
We are all victims of being in the digital world where apart from making checklists for shopping and chores and may be signing some cheques we do not need to use our hand for writing. I did a post on another site where I wrote a handwritten message for them.

• Roseburg, Oregon
1 Apr 16
I think my writing is the same,

• United States
1 Apr 16
I print as most of the time it's hard to read my own handwriting. If I slowed down and did it neatly, I might be able to read some of it.


• Philippines
1 Apr 16
I still write the Paulinian way. I also text the words in whole and not 'q' for 'ko'.

• Philippines
1 Apr 16
Yes, a lot . It has become ugly . It's because i am just used to signing but not to writing in pens . Besides , i always type in my laptop .


• Philippines
1 Apr 16
i used to have good handwriting, everyone found them readable. but with computers and cellphones writing eventually became limited to short notes, reminders and lists, and i notice i tend to write them in all caps. i can't seem to control my hand and fingers when i write longhand now. even my signature isn't consistent.