Here's The Momma!!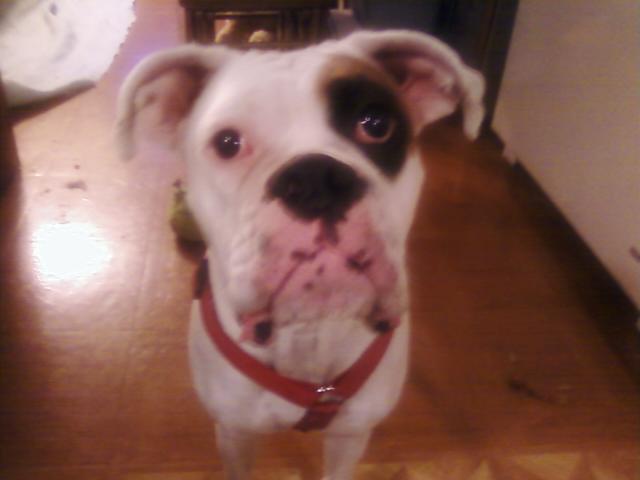 United States
April 1, 2016 11:47am CST
In an earlier post http://www.mylot.com/response/2910708/17341730 I showed you our dog and our dog's sister. Here's the picture of their momma!! Ellie was a special dog..besides being a white boxer, she was also deaf! My husband taught Ellie sign language and she did very well obeying hand signs. Pandora also was taught by voice commands and sign language. Ellie also was addicted to cigarettes and coffee!! She would get cigarette butts out of the ashtray and NEVER leave your coffee cup unattended around her either!! lol Hopefully I can find the picture of her with a cigarette butt in her mouth!!

~Peace~ photo is mine of our dog's momma
1 response

• United States
1 Apr 16
Wow never heard of a dog getting ciggy butts now! She is a cutie pie.



• United States
1 Apr 16
@amadeo
How funny I would think they would get sick from it.


• United States
1 Apr 16
@TiarasOceanView
, she was just ike a "person" who smokes, she would get "growly" if she didn't have one!!


• United States
1 Apr 16
@amadeo
, oh, my!! A cocker spaniel with a smoking habit!! How cute!!