E.T.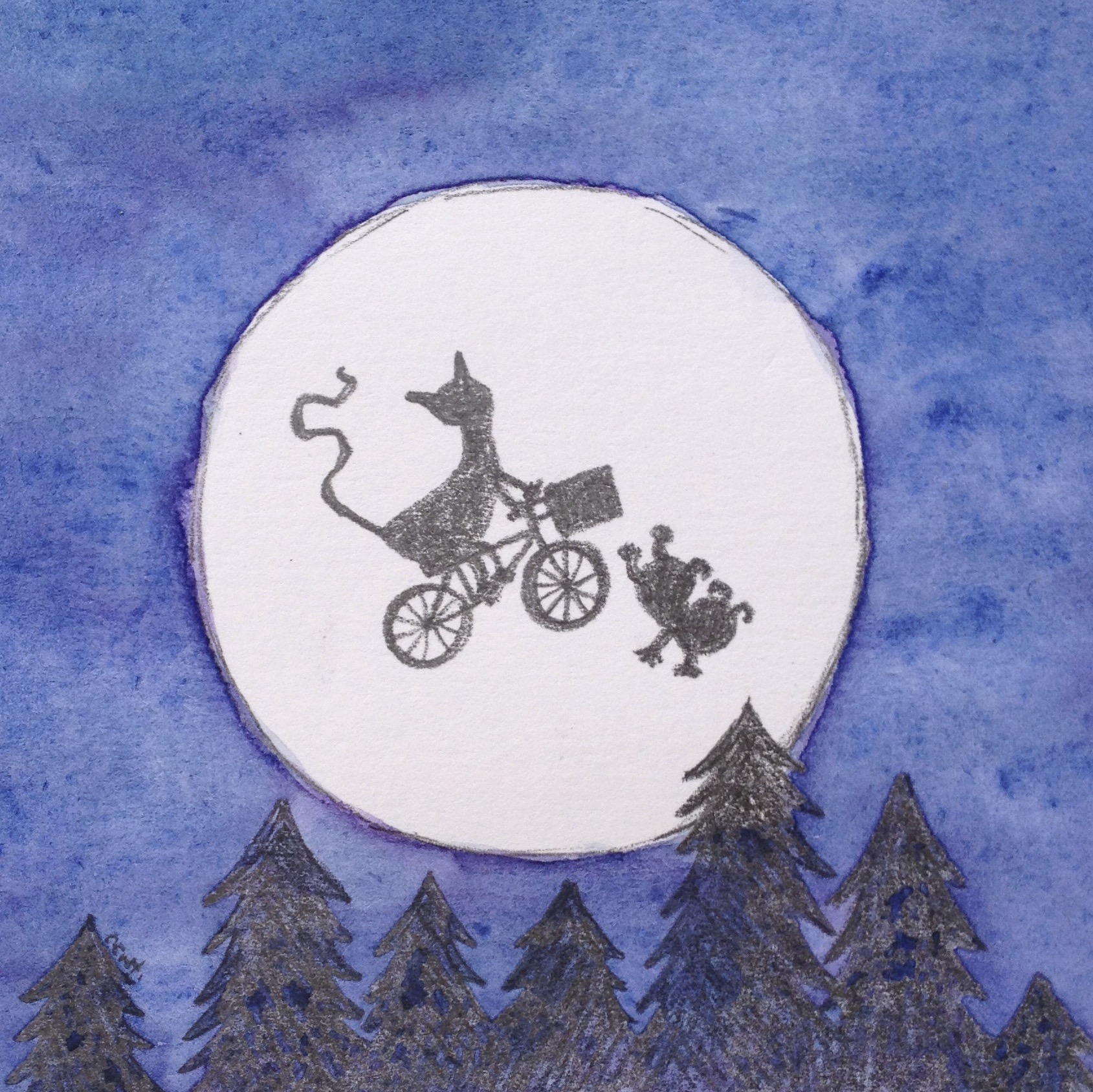 Stoke On Trent, England
April 1, 2016 4:03pm CST
I love drawing parodies of some of our best loved films. This is obviously E.T. The cat on the bike is called Tiddles and the dog falling out the basket is Moroni. I draw a lot of these two characters and there is no nice way to say it but the cat is an ass who constantly tortures the poor feckless dog. I'm not sure what that says about me. I'll let you all be the judge of that. ;) Please note this piece of art is now sold.
1 response

• United States
1 Apr 16
I love parodies too, as you well know. Especially when I parody your work. Muhahaha! :D